The House Between Tides: Sarah Maine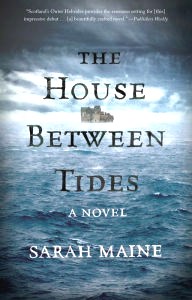 Following the death of her last living relative, Hetty Deveraux leaves London and her strained relationship behind for Muirlan, her ancestral home in Scotland's Outer Hebrides. She intends to renovate the ruinous house into a hotel, but the shocking discovery of human remains brings her ambitious restoration plans to an abrupt halt before they even begin. Few physical clues are left to identify the body, but one thing is certain: this person did not die a natural death. Hungry for answers, Hetty discovers that Muirlan was once the refuge of her distant relative Theo Blake, the acclaimed painter and naturalist who brought his new bride, Beatrice, there in 1910. Yet ancient gossip and a handful of leads reveal that their marriage was far from perfect; Beatrice eventually vanished from the island, never to return, and Theo withdrew from society, his paintings becoming increasingly dark and disturbing.
ORDER # G816-1 $23-95 ISBN 9781501126918
See Me: Nicholas Sparks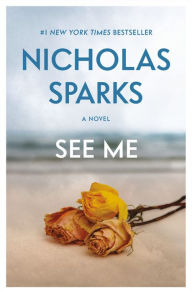 Colin Hancock is giving his second chance his best shot. With a history of violence and bad decisions behind him and the threat of prison dogging his every step, he's determined to walk a straight line. To Colin, that means applying himself single-mindedly toward his teaching degree and avoiding everything that proved destructive in his earlier life. Reminding himself daily of his hard-earned lessons, the last thing he is looking for is a serious relationship. Maria Sanchez, the hardworking daughter of Mexican immigrants, is the picture of conventional success. With a degree from Duke Law School and a job at a prestigious firm in Wilmington, she is a dark-haired beauty with a seemingly flawless professional track record. And yet Maria has a traumatic history of her own, one that compelled her to return to her hometown and left her questioning so much of what she once believed.
ORDER # G816-2 $23-95 ISBN 9781455520626
The Seventh Book of Wonders: Julianna Baggott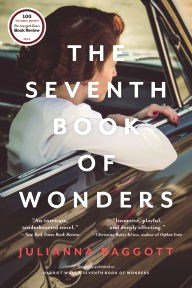 Harriet Wolf's Seventh Book of Wonders tells the moving story of the unforgettable Wolf women in four distinct voices: the mysterious Harriet, who, until now, has never revealed the secrets of her past; her fiery, overprotective daughter, Eleanor; and her two grown granddaughters - Tilton, the fragile yet exuberant younger sister, who's become a housebound hermit, and Ruth, the older sister, who ran away at sixteen and never looked back. When Eleanor is hospitalized, Ruth decides it's time to do right by a pact she made with Tilton long ago: to return home and save her sister. Meanwhile, Harriet whispers her true life story to the reader. It's a story that spans the entire twentieth century and is filled with mobsters, outcasts, a lonesome lion, and a home for wayward women. It's also a tribute to her lifelong love of the boy she met at the Maryland School for Feeble-minded Children.
ORDER # G816-3 $23-95 ISBN 9780316375115
Breaking and Holding: Judy Fogarty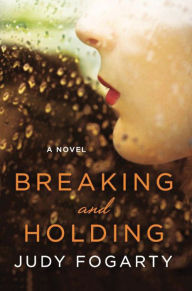 For Patricia Curren, the summer of 1978 begins with a devastating discovery: an unfamiliar black pearl button in the bed she shares with her controlling husband, Jack. Seeking the courage to end her desolate marriage, Patricia spends a quiet summer alone on beautiful Kiawah Island. But when she meets Terry Sloan, a collegiate tennis player trying to go pro, their physical attraction sparks a slow burn toward obsession. Once Patricia and Terry share closely guarded secrets from their pasts, they want more than a summer together. But their love soon fractures, as a potential sponsor takes an unusually keen interest in Terry - both on court and off. And when single, career-driven Lynn Hewitt arrives, other secrets must surface, including the one Patricia has kept from Terry all summer.
ORDER # G816-4 $23-95 ISBN 9781503936713