Flirting with Pete: Barbara Delinsky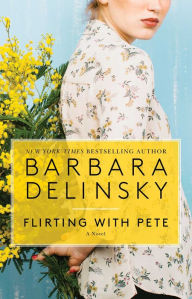 Casey Ellis is in lonely place in her life. Her mother remains in a comatose state several years after a terrible accident when Casey is rocked by the news that her estranged father has suddenly died.
Although she never met him, she held onto the hope that someday her father - the celebrated psychologist Dr. Cornelis Unger - might reach out to her. So it comes as a shock when she learns that she has inherited his beautiful townhouse in Boston's exclusive Beacon Hill. Sensing that her father had an ulterior motive in leaving her the property, Casey searches the house and finds a strange, incomplete manuscript. It tells the harrowing story of a young woman named Jenny who was abused by her parents.
ORDER # G818-1 $24-90 ISBN 9781501187520
To Be Where You Are: Jan Karon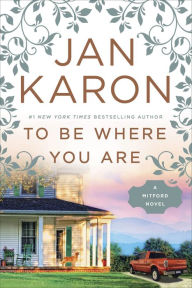 Twenty minutes from Mitford at Meadowgate Farm, newlyweds Dooley and Lace Kavanagh face a crisis that devastates their bank account and impacts their family vet practice. But there is still a lot to celebrate, as their adopted son, Jack, looks forward to the most important day of his life - with great cooking, country music, and lots of people who love him. Happily, it will also be a day when the terrible wound in Dooley's biological family begins to heal because of a game - let's just call it a miracle - that breaks all the rules.
In To Be Where You Are, Jan Karon weaves together the richly comic and compelling lives of two Kavanagh families, and a cast of characters that readers around the world now love like kin.
ORDER # G818-2 $24-90 ISBN 9780399183744
The Summer Hideaway: Susan Wiggs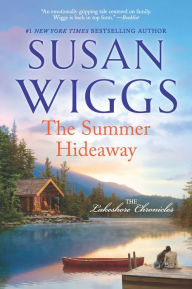 Never get attached - Private nurse and protected witness Claire Turner lives by this motto. Fleeing a treacherous past, she knows no other way.
Never give up - In the twilight of his life, George Bellamy makes it his final wish to reconcile with an estranged brother. He and Claire journey to Willow Lake - where it all went wrong for him fifty years ago.
Never let go - George's grandson, Ross, is ruled by a fierce devotion to family and a deep mistrust of the mysterious Claire - yet sparks fly whenever she's near. In the face of wrenching loss, amid the enchantment of Willow Lake, Ross and Claire dare to risk everything for love.
ORDER # G818-3 $24-90 ISBN 9780778318101
Olympus Bound: Jordanna Max Brodsky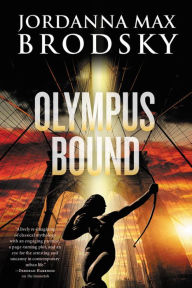 Summer in New York: a golden hour on the city streets, but a dark time for Selene. She's lost her home and the man she loves. A cult hungry for ancient power has kidnapped her father and targeted her friends. To save them, Selene must face the past she's been running from - a past that stretches back millennia, to when the faithful called her Huntress. Moon Goddess. Artemis. With the pantheon at her side, Selene must journey back to the seat of her immortal power: from the streets of Rome and the temples of Athens - to the heights of Mount Olympus itself.
ORDER # G818-4 $24-90 ISBN 9780316306232
Second Time Sweeter: Beverly Jenkins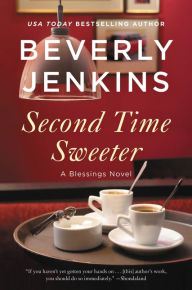 Malachi "Mal" July has run into trouble in the past. With a reputation as a player, he's now a recovering alcoholic and has made progress in redeeming himself in the eyes of his family and the citizens of Henry Adams, Kansas. He's not only turned his diner into a profitable business, but also mentors the town's foster kids. And he's even staying true to one woman - Bernadine Brown. But all it takes is a moment of pride to blind Mal to his blessings - a moment that makes him betray his friends and family, and lose Bernadine's trust and love. Will he ever be able to win her forgiveness?
ORDER # G818-5 $24-90 ISBN 9780062699268