You Don't Know Me: Nancy Bush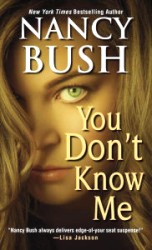 Everyone in Wagon Wheel, Oregon, knew that Thomas Daniels was a mean, violent man, twisted by liquor and hate. His stepdaughters, Dinah, Denise, and Hayley, knew it better than anyone. And then, with one desperate act, their lives changed forever.
Now, years after he disappeared, Thomas Daniels's remains have been found and a murder investigation is underway. All three sisters - Dinah, a respected journalist, acclaimed actress Denise, and Hayley, hungry for her own chance at stardom - find their lives intersecting and unraveling again. And piece by piece, they'll confront the truth about that deadly night - and the dark secrets that could turn one of them into a killer.
ORDER # G1215-1 $11-95 ISBN 9781420138610
The Christmas Pearl: Dorothea Benton Frank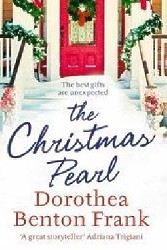 Theodora is the matriarch of a family that has grown apart. While she's finally managed to get them all together in South Carolina to celebrate Christmas, this is shaping up to be nothing like the extravagant, homey holidays of her childhood. All they do is argue. What happened to the days when Christmas meant tables groaning with home-cooked goodies, over-the-top decorations, and long chats in front of the fire with Pearl, her grandmother's beloved housekeeper and closest confidante? Luckily for Theodora, a special someone who heard her plea for help arrives, with pockets full of enough magic and common sense to make Theodora's Christmas the love-filled miracle it's meant to be.
ORDER # M1215-2 $12-95 ISBN 9781471140136
Churchill's Secret: Jonathan Smith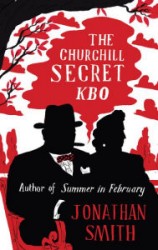 Nineteen-fifty-three is synonymous in the British memory with the coronation of Queen Elizabeth II on 2 June. But less well known is what happened in 10 Downing Street on 23 June. With Anthony Eden vying for power, the elderly Prime Minister, Winston Churchill, must maintain the confidence of his government, the press and the public. But after a diplomatic dinner in which he is on typically sparkling form, Churchill's Italian dining companions are rushed out of the building and his doctor called. The Prime Minister has had a stroke. Churchill is bedbound throughout the summer, and while secrecy agreements have been struck with leading newspaper barons, the potential impact of his health on public life is never far from the minds of his inner circle. With the help of a devoted young nurse and his indomitable wife, Clementine, Churchill gradually recoups his health. But will he be fit enough to represent Britain on the world stage?
ORDER # M1215-3 $13-50 ISBN 9780349141411
The Last Dreamer: Barbara Solomon Josselsohn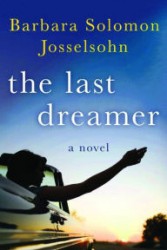 Iliana Passing - wife, mother, and former acclaimed journalist - gave up her career to start a family. Almost fifteen years later, despite how much she loves her husband and kids, she can't help wondering how she ended up with a life spent carpooling and running errands. Ready to get back into the journalism game, Iliana searches for an exciting lead. When she discovers that Jeff Downs, the heartthrob star of an old TV show and her girlhood crush, now owns a nearby textile company, she thinks she's found her story: teen celebrity and its aftermath. But as Iliana gets to know Jeff, the two grow closer than she ever could've imagined. Now that her teenage dream has walked into her present-day reality, how far will she go to entertain an old fantasy?
ORDER # M1215-4 $22-90 ISBN 9781503949645