Multiple Listings: Tracy McMillan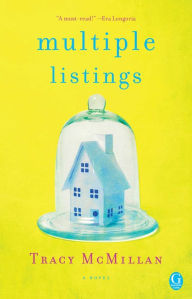 Nicki Daniels owns a home appraisal business, but real estate is her true passion: she lives for open houses and really knows her way around a floor plan. And especially at this juncture of her life, real estate has come to signify the stability she is trying to build with her teenage son, Cody, and her much younger boyfriend, Jake. She's finally ready to find the perfect house for the three of them and work on a new business venture with Jake that she thinks will jump-start their lives together. Meanwhile, Ronnie, a longtime inmate at a nearby correctional facility, is getting some good news for once - there was a mistake in his sentencing, and he's finally eligible to get out of prison. Ronnie decides his best option to avoid homelessness is to move in with his estranged daughter: Nicki. Even though they haven't spoken in years, her door is always open to him, right?
ORDER # G1216-1 $22-90 ISBN 9781476785530
Of Stillness and Storm: Michele Phoenix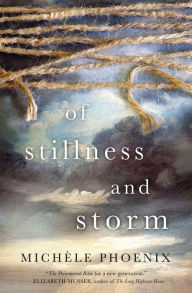 It took Lauren and her husband ten years to achieve their dream - reaching primitive tribes in remote regions of Nepal. But while Sam treks into the Himalayas for weeks at a time, finding passion and purpose in his work among the needy, Lauren and Ryan stay behind, their daily reality more taxing than inspiring. For them, what started as a calling begins to feel like the family's undoing. At the peak of her isolation and disillusion, a friend from Lauren's past enters her life again. But as her communication with Aidan intensifies, so does the tension of coping with the present while reengaging with the past. It's thirteen-year-old Ryan who most keenly bears the brunt of her distraction.
ORDER # G1216-2 $22-90 ISBN 9780718086428
The Privileged: Emily Hourican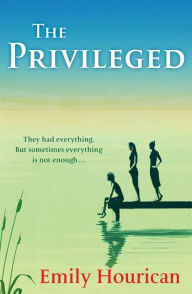 In an exclusive all girls' secondary school, they become friends. They choose the same university, and through smoke-filled nights, lectures, sexual encounters and first loves, their bond deepens: a friendship which seems like it will last for evermore. But then, at an end-of-year party, something happens which changes everything. Afterwards, they drift apart. Now Stella, a lawyer in New York, lives for her work; Laura, a struggling journalist in Dublin, is still waiting for the scoop to kick-start her career; while Amanda, broken and beautiful, lives a life of slow decay in London. Then the phone call comes which brings them back together, to the friendship they swore would last, and the night when it all went wrong.
ORDER # G1216-3 $20-90 ISBN 9781473628236
I'll Be Home for Christmas: Roisin Meaney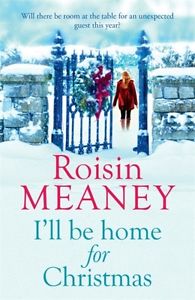 It's days before Christmas and all is calm on the small island of Roone. The summer tourists are little more than a distant memory and everyone is looking forward to the peaceful festive season. But things rarely go according to plan on the island. As storm clouds gather on the horizon, a young girl arrives in Ireland determined to get to Roone in time for Christmas. And before the year is out, a resident of Roone will have life thrown into turmoil once again.
ORDER # G1216-4 $20-90 ISBN 9781444799637