The School at the Top of the Dale: Gervase Phinn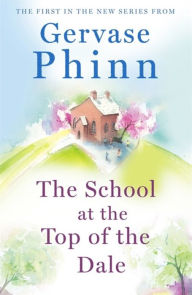 Newly qualified teacher Tom Dwyer has been given his first post in Risingdale, a sleepy little village at the very top of the Yorkshire Dales. Unsure if he'll ever fit into this close-knit community, Tom joins a motley staff at the village school. With pupils who know more about sheep than they do arithmetic, Tom has his work cut out for him. Add to that an altercation with the beautiful but stand-offish Miss Janette Fairborn and an argument with the local squire's son, and Tom's first term proves a baptism of fire. But Tom soon finds himself growing fond of Risingdale, and with a class of lively and demanding pupils, an end-of-term show to put on, and a jewellery thief at large, he will find himself at the centre of drama, secrets revealed, and plenty of love, laughter and new friendships.
ORDER # G1218-1 $19-90 ISBN 9781473650596
I'll Be Your Blue Sky: Marisa de los Santos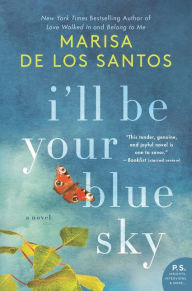 On the weekend of her wedding, Clare Hobbes meets an elderly woman named Edith Herron. During the course of a single conversation, Edith gives Clare the courage to do what she should have done months earlier: break off her engagement to her charming - yet overly possessive - fiancÚ. Three weeks later, Clare learns that Edith has died - and has given her another gift. Nestled in crepe myrtle and hydrangea and perched at the marshy edge of a bay in a small seaside town in Delaware, Blue Sky House now belongs to Clare. Though the former guest house has been empty for years, Clare feels a deep connection to Edith inside its walls, which are decorated with old photographs taken by Edith and her beloved husband, Joseph.
ORDER # G1218-2 $26-90 ISBN 9780062431943
Honeysuckle Summer: Sherryl Woods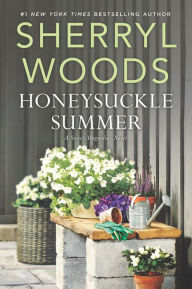 Her devastating marriage behind her, Raylene Hammond is truly thankful for her best friends, the Sweet Magnolias. They've taken her in, shielding her from the world. Then she meets sheriff's deputy Carter Rollins, and suddenly Raylene's haven no longer feels quite so safe. Carter understands why Raylene is trapped inside. He's even taken to bringing the outside world to her. But with two kid sisters to raise, just how much time can he devote to this woman who's stolen his heart? Raylene knows Carter is a man worth loving, but she may never be strong enough to accept what he's offering. How long can she ask him to wait? Maybe they'll never have more than this one sweet summer.
ORDER # G1218-3 $25-90 ISBN 9780778319962
The Eye of the Beholder: Marc Behm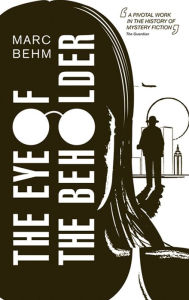 The Eye of the Beholder is a cult classic that inspired both French and English film adaptations. Joanna Eris has a bad habit of marrying men that wind up dead. An unnamed private detective, known simply as The Eye is hired to investigate the death of her husband. The story charts the development of the detective s dangerous obsession with a femme fatale, as he pursues her across the United States.
ORDER # G1218-4 $24-90 ISBN 9780486827568