MacCallister Kingdom Come: Johnstone, William W.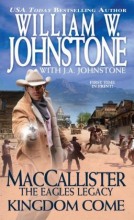 When a vicious band of cutthroats and criminals, led by prison escapees from New Mexico, take over the town of Boracho, Duff MacCallister, who lost one of his family members to these killers, rides to Texas with a group of men who have agreed to join him on his mission of vengeance.
ORDER # G215-1 $11-50 ISBN 9780786035618
Frontier: Salzer, S. K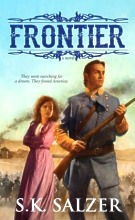 At an isolated outpost in the foot- hills of the Bighorn Mountains, three people - a rising young officer named Mark Reynolds; his spirited bride, Rose; and Colonel Henry B. Carrington of the U.S. Calvary - must make one final stand to build a future on the untamed American frontier.
ORDER # G215-2 $11-50 ISBN 9780786036257
Shawn O'Brien Manslaughter: Johnstone, William W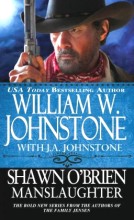 When he is hired to free Broken Bridle, Wyoming, from the violent grip of outlaw Darius Pike, Shawn O'Brien discovers that something even more evil than Pike is stalking the town and must make a deal with the devil to get the job done.
ORDER # G215-3 $11-50 ISBN 9780786035656
My Gallows Hang High (Stone Wallace): Wallace, Stone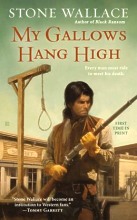 To save his family, Neville rides into Commercial City where he must confess to a murder he did not commit and accept his fate - until the sheriff of the town begins to question his guilt.
ORDER # G215-4 $11-50 ISBN 9780425265352