Where All Light Tends to Go: David Joy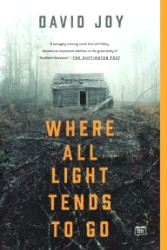 The area surrounding Cashiers, North Carolina, is home to people of all kinds, but the world that Jacob McNeely lives in is crueler than most. His father runs a methodically organized meth ring, with local authorities on the dime to turn a blind eye to his dealings. Having dropped out of high school and cut himself off from his peers, Jacob has been working for this father for years, all on the promise that his payday will come eventually. The only joy he finds comes from reuniting with Maggie, his first love, and a girl clearly bound for bigger and better things than their hardscrabble town. Jacob has always been resigned to play the cards that were dealt him, but when a fatal mistake changes everything, he's faced with a choice: stay and appease his father, or leave the mountains with the girl he loves. In a place where blood is thicker than water and hope takes a back seat to fate, Jacob wonders if he can muster the strength to rise above the only life he's ever known.
ORDER # G216-1 $22-90 ISBN 9780425279793
America's First Daughter: Stephanie Dray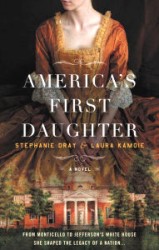 From her earliest days, Patsy Jefferson knows that though her father loves his family dearly, his devotion to his country runs deeper still. As Thomas Jefferson's oldest daughter, she becomes his helpmate, protector, and constant companion in the wake of her mother's death, traveling with him when he becomes American minister to France. It is in Paris, at the glittering court and among the first tumultuous days of revolution, that fifteen-year-old Patsy learns about her father's troubling liaison with Sally Hemings, a slave girl her own age. Meanwhile, Patsy has fallen in love - with her father's protégé William Short, a staunch abolitionist and ambitious diplomat. Torn between love, principles, and the bonds of family, Patsy questions whether she can choose a life as William's wife and still be a devoted daughter.
ORDER # G216-2 $21-90 ISBN 9780062347268
Night Road: Brendan DuBois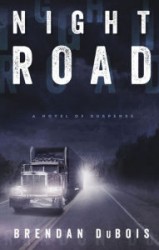 After a dishonorable discharge from a top-notch covert Coast Guard position, Zach Morrow is left with almost nothing. When a Homeland Security agent asks him for his help in exchange for an honorable discharge and his full pension, Zach agrees. All he has to do is go back to his hometown and get information on an old classmate. That old classmate is Duncan Crowley, a highly successful smuggler of booze, cigarettes, and pot who's branching out for a bigger score - a shipping container that Homeland Security thinks is a weapon of mass destruction. An action-packed novel of deception and double crosses, Night Road will have you racing to the end to find out where allegiances really lie.
ORDER # G216-3 $22-90 ISBN 9780738746395