By the Book: Julia Sonneborn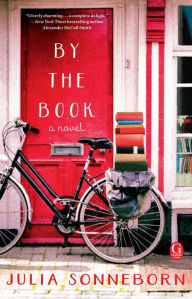 Anne Corey is about to get schooled. An English professor in California, she's determined to score a position on the coveted tenure track at her college. All she's got to do is get a book deal, snag a promotion, and boom! She's in. But then Adam Martinez - her first love and ex-fiancÚ - shows up as the college's new president. Anne should be able to keep herself distracted. After all, she's got a book to write, an aging father to take care of, and a new romance developing with the college's insanely hot writer-in-residence. But no matter where she turns, there's Adam, as smart and sexy as ever. As the school year advances and her long-buried feelings begin to resurface, Anne begins to wonder whether she just might get a second chance at love. Funny, smart, and full of heart, this modern ode to Jane Austen's classic explores what happens when we run into the demons of our past - and when they turn out not to be so bad, after all.
ORDER # G218-1 $23-90 ISBN 9781501175183
The Summer of Serendipity: Ali McNamara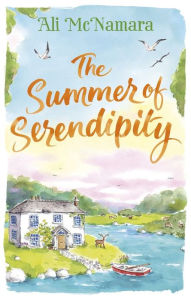 One summer, property seeker, Serendipity Parker finds herself on the beautiful west coast of Ireland, hunting for a home for a wealthy Irish client. But when she finds the perfect house in the small town of Ballykiltara, there's a problem; nobody seems to know who owns it. The Welcome House' is a local legend. Its front door is always open for those in need of shelter, and there's always a plentiful supply of food in the cupboards for the hungry or poor. While Ren desperately tries to find the owner to see if she can negotiate a sale, she begins to delve deeper into the history and legends that surround the old house and the town. But for a woman who has always been focussed on her work, she's remarkably distracted by Finn, the attractive manager of the local hotel. But will she ever discover the real truth behind the mysterious 'Welcome House'? Or will the house cast its magical spell over Ren and help her to find true happiness?
ORDER # G218-2 $21-90 ISBN 9780751566208
Things to Do When It's Raining: Marissa Stapley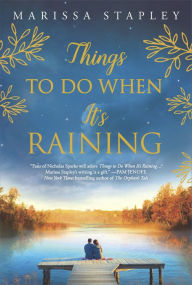 Mae Summers has it all: a loving fiancÚ, Peter, a job at the flourishing company he owns and a beautiful New York City apartment. But Mae's life shatters when she wakes up one morning to discover Peter gone - leaving only a cryptic note behind him - and the company in shambles, its investments founded on lies. There's only one place for Mae to go: home to Alexandria Bay, the small tourist town in upstate New York where she was raised by her grandparents in the inn they own. And not all is right in Alex Bay, either: Mae finds her grandmother struggling with dementia, separated from Mae's grandfather thanks to a terrible secret she never meant to reveal. She also finds Gabe, her childhood best friend who became the love of her young life - now a handsome if brooding adult, working through a private trauma that still haunts him.
ORDER # G218-3 $23-90 ISBN 9781525899010
The Story of Our Lives: Helen Warner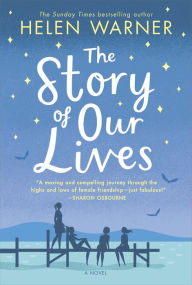 Every year they have met up for a vacation, but their time away is much more than just a bit of fun. Over time, it has become a lifesaver, as each of them struggles with life's triumphs and tragedies. Sophie, Emily, Amy and Melissa have been best friends since they were girls. They have seen each other through everything - from Sophie's private fear that she doesn't actually want to be a mother despite having two kids, to Amy's perfect-on-the-outside marriage that starts to reveal troubling warning signs, to Melissa's spiraling alcoholism, to questions that are suddenly bubbling up around the paternity of Emily's son. But could a lie that spans just as long as their friendship be the thing that tears them apart?
ORDER # G218-4 $23-90 ISBN 9781525820830