Picture Perfect (Families in Focus): Fern Michaels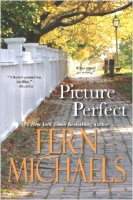 Paediatrician Lorrie Ryan has been looking forward to camping with her seven-year-old nephew, Davey. It's a chance to let the fragile, sheltered boy spend time away from his nervous, overprotective parents, and have the adventure he's always wanted. But in the lush, verdant woods, Lorrie never imagines they are not alone - or that their idyllic trip will soon become a chilling nightmare of survival...In one terrifying moment, Davey disappears. The local police find no trace of him, and a desperate Lorrie turns to the one man who can help-FBI agent Stuart Saunders. Now, the hunt is on for a child growing weaker by the minute and a cruel predator whose twisted game of cat-and-mouse has only just begun.
ORDER # G714-1 $12-90 ISBN 9781420136579
Vanilla Salt: Ada Parellada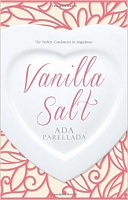 Alex is a brilliant chef, but he struggles to fill his Barcelona restaurant because of his gruff, eccentric personality and his refusal to use ingredients that trace their culinary origins to America, such as potatoes and tomatoes. When he meets the young, enthusiastic and beautiful Canadian Annette, he finds his ideas and narrow-mind outlook challenged, and discovers that they both share a painful past.
ORDER # G714-2 $12-90 ISBN 9781846883330
Dick Francis's Refusal: Felix Francis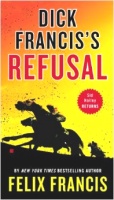 Six years ago, private investigator Sid Halley retired. He'd been harassed, beaten, shot, even lost a hand - enough was enough. For the sake of his wife and new daughter, he gave up that life, and he thought nothing would ever lure him back into the game. He thought wrong. Sir Richard Stewart, chairman of the racing authority, begs Sid to investigate a series of dodgy races. Sid refuses. Then Sir Richard is found dead under suspicious circumstances. And then a man with an Irish accent contacts Sid, telling him to deliver a whitewashed report about the suspected race-fixing - or else. At first Sid ignores these warnings. But as the intimidation tactics escalate - and his own family comes under threat-Sid realizes he must meet his enemy head-on - or he might pay the ultimate price for his refusal.
ORDER # G714-3 $12-90 ISBN 9780425268544
What a Girl Wants: Lindsey Kelk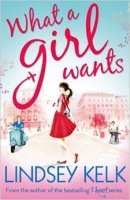 Tess Brookes really needs to sort out her back-stabbing flatmate - and her life. Should she gamble all on the new photography job she's landed, or snap up the offer from long-time crush and best friend Charlie to start up on their own - in more ways than one? There's just one small thing she hasn't mentioned. Or rather, one tall thing. He's handsome, infuriating and called Nick...For the first time, Tess has to choose between the life she always dreamed of and a future she never imagined possible. From London to Milan, with high fashion and low behaviour thrown in, she's going to have to make up her mind what a girl really wants.
ORDER # G714-4 $12-90 ISBN 9780007501540