Bloody Sunday (Luke Jensen): Johnstone, William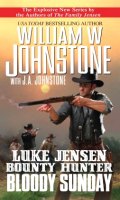 Tracking down the worst outlaws, Luke Jensen finally finds Gloria Jennings, who is accused of murdering two of her husbands, but instead of bringing her to justice, he finds himself helping her face down rival ranchers and other threats as he comes to believe in her innocence.
ORDER # G614-1 $10-50 ISBN 9780786033522
Crow Creek Crossing: West, Charles G.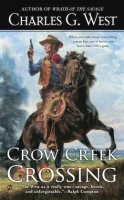 Fuelled by vengeance, Cole Bonner sets out after the gang of outlaws who murdered his family and new bride, determined to bring them all to swift - and bloody - justice.
ORDER # G614-2 $10-50 ISBN 9780451468208
Longarm and the Death Cave (428): Evans, Tabor.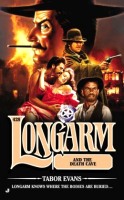 Hired as a bodyguard by a wealthy widow, Deputy U.S. Marshal Custis Long must prove the innocence of this brave beauty who has been framed for murder by her late husband's enemies.
ORDER # G614-3 $10-50 ISBN 9780515154801
The Wild Gun: Sherman, Jory.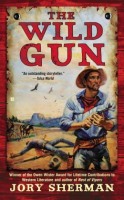 After killing two horse thieves in self-defense, Cord Wild discovers that these men are linked to the very same man who murdered his father - and who vows to make sure that Cord meets the same fate.
ORDER # G614-4 $10-50 ISBN 9780425272404