Arizona Territory (Bynes Family): Richards, Dusty.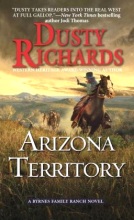 During a wild ride through Nebraska, Colorado and Kansas in search of a lost cattle drive with his men and a beautiful young Spanish widow, rancher Chet Byrnes goes up against Indians, outlaws and an oppressive government and must fight his way back home. By a Western Heritage Award-winning author.
ORDER # G615-1 $11-70 ISBN 9780786036639
Destiny, Texas: Cogburn, Brett.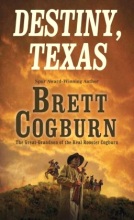 After the Civil War, Argyle Dollarhyde, refusing to fall prey to carpetbaggers, moves his family to Texas where - in a dangerous land rife with wagon trails, natives and oil fields - they can live free and carve out their future on the American frontier.
ORDER # G615-2 $11-70 ISBN 9780786036691
Showdown at Gun Hill: Cotton, Ralph.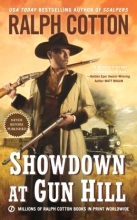 While escorting Sheriff Sheppard Stone, a reckless drunk who has been terrifying the towns-folk and firing bullets, to Yuma, Arizona Territory, Ranger Sam Burrack begins to see the man Stone once was as he is confronted by his deadliest enemies.
ORDER # G615-3 $11-70 ISBN 9780451471581
The Lawless (The Kerrigans): Johnstone, William W.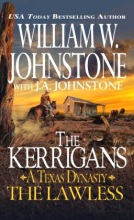 When she becomes the target of cold-blooded Savannah Saint and 12 of the deadliest hired guns, all of whom want her land - and her dead - Kate Kerrigan, her sons and a ragtag group of ranchers refuse to give up without a fight.
ORDER # G615-4 $11-70 ISBN 9780786035816
Slater's Way: West, Charles G.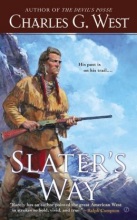 When he crosses paths with a dangerous Sioux war chief named Iron Pony, who vows to kill him, John Slater Engels, who was raised in a small Crow village in the Absaroka Mountains, finds his past coming back to haunt him as he is forced to make some tough decisions that could cost him everything he holds dear.
ORDER # G615-5 $11-70 ISBN 9780451471994