Hello, Sunshine: Laura Dave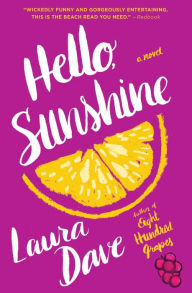 Sunshine Mackenzie has it all - until her secrets come to light. Sunshine is living the dream - she's a culinary star with millions of fans, a line of #1 bestselling cookbooks, and a devoted husband happy to support her every endeavor. Sunshine Mackenzie has it all - until she gets hacked. When Sunshine's secrets are revealed, her fall from grace is catastrophic. She loses her husband, her show, the fans, and her apartment. She's forced to return to the childhood home - and the estranged sister - she's tried hard to forget. But what Sunshine does amid the ashes of her own destruction may well save her life.
ORDER # G618-1 $23-90 ISBN 9781476789330
The Tudor Crown: Joanna Hickson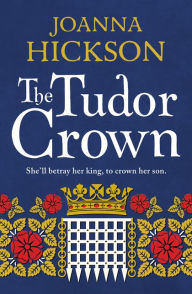 When Edward of York takes back the English crown, the Wars of the Roses scatter the Lancastrian nobility and young Henry Tudor, with a strong claim to the throne, is forced into exile. Recently widowed and vulnerable, his mother, Lady Margaret Beaufort, forges an uncomfortable alliance with Edward's queen, Elizabeth Woodville. Swearing an oath of allegiance to York, Margaret agrees to marry the king's shrewdest courtier, Lord Stanley. But can she tread the precarious line between duty to her husband, loyalty to her son, and her obligation to God and the king?
ORDER # G618-2 $22-90 ISBN 9780008139735
The Summer Visitors: Fiona O'Brien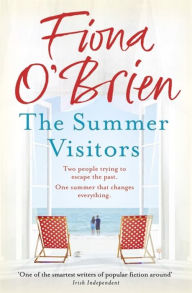 When handsome American Daniel O'Connell arrives in Ballyanna to research an old cable station for a documentary he is making, he's hoping that a stay in a sleepy Irish seaside town will help him and his traumatised son move on from a terrible accident. But Daniel soon finds that summer in Ballyanna is anything but quiet. Meanwhile Annie Sullivan, daughter of the local hotel owner, has moved back home to mend her broken heart, telling everyone that she's there to figure out her next career move. But as a secret threatens Annie's dysfunctional family, Daniel's past is about to catch up with him. Will the two be able to grasp the new future that lies ahead before summer ends?
ORDER # G618-3 $20-90 ISBN 9781473647824
The Life Lucy Knew: Karma Brown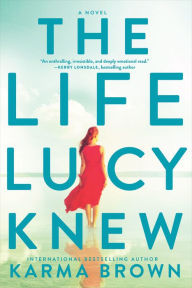 After hitting her head, Lucy Sparks awakens in the hospital to a shocking revelation: the man she's known and loved for years - the man she recently married - is not actually her husband. In fact, they haven't even spoken since their breakup four years earlier. The happily-ever-after she remembers in vivid detail - right down to the dress she wore to their wedding - is only one example of what her doctors call a false memory: recollections Lucy's mind made up to fill in the blanks from the coma.
ORDER # G618-4 $25-90 ISBN 9780778319344
Lilac Lane: Sherryl Woods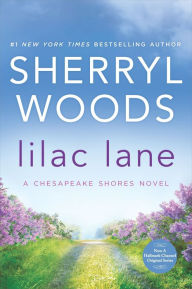 Single mom Kiera Malone struggled for years to raise her three children in a small town on the coast of Ireland. Just when she's let down her guard and allowed herself to love again, her fiancÚ suffers a fatal heart attack and leaves her alone yet again. Overwhelmed by her loss, she's persuaded to visit her father, Dillon O'Malley, and her daughter, Moira O'Brien, in Chesapeake Shores. With the promise of family ties and a job at O'Brien's, her son-in-law's Irish pub, she takes what seems like the biggest risk of her life.
ORDER # G618-5 $23-90 ISBN 9780778313861