The Lake House: Kate Morton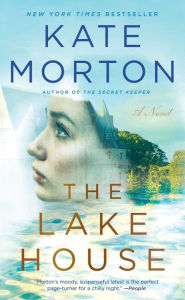 Living on her family's idyllic lakeside estate in Cornwall, England, Alice Edevane is a bright, inquisitive, and precociously talented sixteen-year-old who loves to write stories. One midsummer's eve, after a beautiful party drawing hundreds of guests to the estate has ended, the Edevanes discover that their youngest child, eleven-month-old Theo, has vanished without a trace. He is never found, and the family is torn apart, the house abandoned. Decades later, Alice is living in London, having enjoyed a long successful career as a novelist. Miles away, Sadie Sparrow, a young detective in the London police force, is staying at her grandfather's house in Cornwall. While out walking one day, she stumbles upon the old Edevane estate - now crumbling and covered with vines. Her curiosity is sparked, setting off a series of events that will bring her and Alice together and reveal shocking truths about a past long gone - yet more present than ever.
ORDER # G616-1 $23-95 ISBN 9781451649352
All The Good That Remains: B. Mitchell Cator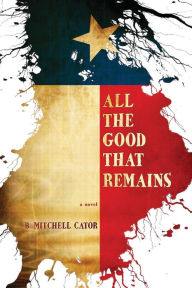 Deke is a loner, a reluctant drifter, but he has a good heart. He is searching for a place to belong, to fit in, for a home. He meets, and falls in with, Cole. When Cole drags Deke into a string of crimes, including murder, the only way Deke can escape is to move on, drift again, to keep searching. Their story zooms in on, and escalates in, Logan, an economically depressed farming town in West Texas. The inhabitants, mostly ranchers and farmers, uneasily co-exist with the land and climate. Without knowing the connection among the town's characters and how their lives intertwine, Logan seems to be exactly what Deke is looking for as he attempts to not only escape Cole, but also find the comfort he desires. His peace, however, is short-lived. With a wake of violence trailing him, Cole is on the move, vowing to catch up with Deke.
ORDER # G616-2 $23-95 ISBN 9780997079913
So Close: Emma McLaughlin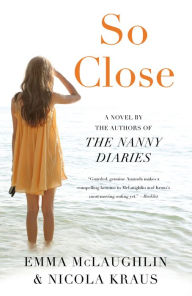 Amanda Beth Luker has spent her whole life desperately looking for someone who can show her the way out of her trailer park Florida town. And then, finally, help arrives - in the form of Tom Davis, a successful lawyer with political aspirations who grew up just a few towns over from Amanda. But it's his wife, Lindsay, who really captures Amanda's imagination. Strong, smart, and determined, she gives Amanda something she's never had - a role model. Meanwhile Amanda is introduced to the wealthy, charismatic, and deeply troubled Pax Westerbrook. He clearly desires Amanda, but if she gives in will that move her closer to the life she's always dreamed of - or make it impossible?
ORDER # G616-3 $23-95 ISBN 9781940716763
The Ocean at the End of the Lane: Neil Gaiman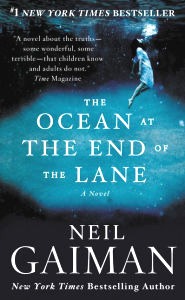 A middle-aged man returns to his childhood home to attend a funeral. Although the house he lived in is long gone, he is drawn to the farm at the end of the road, where, when he was seven, he encountered a most remarkable girl, Lettie Hempstock, and her mother and grandmother. He hasn't thought of Lettie in decades, and yet as he sits by the pond (a pond that she'd claimed was an ocean) behind the ramshackle old farmhouse where she once lived, the unremembered past comes flooding back. And it is a past too strange, too frightening, too dangerous to have happened to anyone, let alone a small boy.
ORDER # G616-4 $11-95 ISBN 9780062459367