Up at Butternut Lake: Mary McNear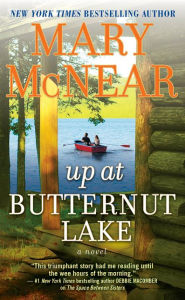 It's summer, and after ten years away and the death of her husband, Allie Beckett has returned to her family's cabin beside tranquil Butternut Lake. She has promised her five-year-old son, Wyatt, that they will be happy there. But Allie is seized with doubts. Has she done the right thing uprooting her little boy from the only home he's ever known? Allie and her son are embraced by the townsfolk, and her reunions with old acquaintances are joyous ones. And then there are newcomers like Walker Ford, who mostly keeps to himself - until he takes a shine to Wyatt - and to Allie. Everyone knows that moving forward is never easy, and as the long, lazy days of summer take hold, Allie must learn to unlock the hidden longings of her heart and to accept that in order to face the future, she must also confront - and understand - what has come before.
ORDER # G617-1 $11-95 ISBN 9780062688989
Little Antique Shop Under the Eiffel Tower: Rebecca Raisin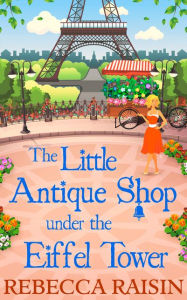 Escape to Paris this summer and prepare to be swept off your feet. Anouk LaRue used to be a romantic, but since she had her heart well and truly broken her love life has dissolved into nothing more than daydreams of the perfect man. Retreating to her extraordinary Little Antique Shop has always been a way to escape, because who could feel alone in a shop bursting with memories and beautiful objects. Until Tristan Black bursts into an auction and throws her ordered world into a spin. Following your heart is a little like getting lost in Paris - sometimes confusing and always exciting! Except learning to trust her instincts is not something Anouk is ready to do when it comes to romance, but the city of love has other ideas.
ORDER # G617-2 $11-95 ISBN 9780263930887
The Billionaire's Secrets: Meadow Taylor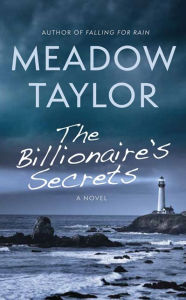 When Chloe Winters answers an advertisement seeking a private tutor for a six-year-old girl, little does she know it means relocating from metropolitan Boston to an isolated mansion on a cliff overlooking the Atlantic Ocean in Newfoundland. Nor does she realize the little girl's widower father is Gaelan Byrne, a billionaire alpha-male type whose brooding good looks have brought him as much fame as his wealth. But Chloe, shocked by his coldness toward his daughter, vows to remain unmoved by both his fortune and his charisma. Gaelan Byrne has been dragged to hell and back by women before and is none too happy to discover the matronly retired teacher he hoped to hire turns out to be the beautiful, caring Chloe. But how can he fire her when the daughter he is incapable of loving adores her?
ORDER # G617-3 $13-90 ISBN 9781443422734
Letters from Lighthouse Cottage: Ali McNamara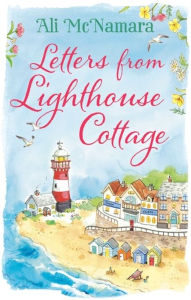 Sandybridge is the perfect English seaside town: home to gift shops, tea rooms and a fabulous fish and chip shop. And it's home to Grace - although right now, she's not too happy about it. Grace grew up in Sandybridge, helping her parents sort junk from vintage treasures, but she always longed to escape to a bigger world. And she made it, travelling the world for her job, falling in love and starting a family. So why is she back in the tiny seaside town she'd long left behind, hanging out with Charlie, the boy who became her best friend when they were teenagers? It turns out that travelling the world may not have been exactly what Grace needed to do. Perhaps everything she wanted has always been at home - after all, they do say that's where the heart is.
ORDER # G617-4 $22-90 ISBN 9780751558630
The Rules of Love & Grammar: Mary Simses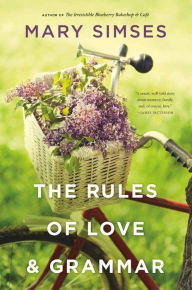 Newly jobless, newly single, and suddenly apartmentless, writer Grace Hammond has come unmoored. A grammar whiz who's brilliant at correcting other people's errors, she hasn't yet found quite the right set of rules for fixing her own mistakes. Desperate to escape the city and her trifecta of problems, Grace hits pause and retreats to her Connecticut hometown. What begins as a short visit with her parents quickly becomes a far more meaningful stay, though, as she discovers that the answers to what her future holds might be found by making peace with - and even embracing - the past.
ORDER # G617-5 $23-90 ISBN 9780316382083