The Listener: Rachel Basch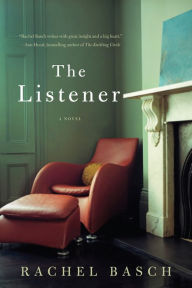 Malcolm Dowd is almost positive he recognizes the freshman who shows up for a session at his office in Baxter College's Center for Behavioral Health - he just can't place her. When suddenly she stands, takes off her wig, and reveals herself as Noah, the young man Malcolm had been treating months earlier, it marks the start of a relationship that will change them both. After losing his wife at a young age, Malcolm dedicated himself to giving his two daughters the stable, predictable childhood he never had. But now nothing is predictable - not his young adult daughters, not himself, and certainly not Noah. Whether he's attending class or rehearsing for the campus musical, Noah finds he's often challenging everyone's definition of gender. During the course of one semester, Noah's and Malcolm's lives become entwined in ways neither could ever have imagined.
ORDER # G516-1 $20-95 ISBN 9781681771229
Little Girl Lost: Val Wood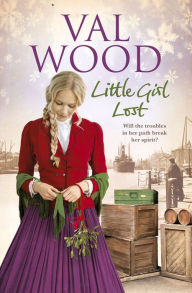 Margriet grew up as a lonely child in the old town of Hull. Her adored father often traveled by sea to the Netherlands, leaving her with an unaffectionate mother and only her imagination of a little Dutch girl to keep her company. When tragedy strikes and her father's ship goes down in a storm, devastation ravages her tiny family. A few years later, Margriet is blossoming into a kind young lady. Keen to escape her mother and strike out on her own, she forms an unlikely friendship with some of the street children who roam the town. As Margriet acts upon her inspiration to help them, will the troubles of her past break her spirit, or will she overcome? If you've liked books by Katie Flynn and Dilly Court, you'll love Val's heart-rending stories of triumph over adversity.
ORDER # G516-2 $20-95 ISBN 9780552171182
Chasing Daisy: Paige Toon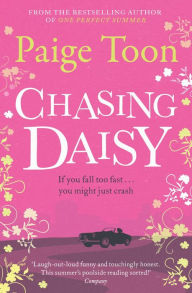 Daisy has been dumped, unceremoniously jilted. Not by any ordinary guy, no. Daisy has a secret in her past that she won't even tell her best friend, Holly. She's given up on men - and on her own family. But life still has to be lived and where better to recover than as far away from home as possible. Grabbing a chance to see the world, Daisy packs her bags and joins the team catering to the world's highest-paid, supercharged racing drivers on the Formula 1 Grand Prix circuit. From Brazil to Italy, from Melbourne to Monte Carlo, life passes in a dizzying whirlwind. But nothing - and no one - can stop Daisy from falling again - this time for a man who is prepared to risk his life, and his heart, for the sake of speed, danger and ultimate success.
ORDER # G516-3 $20-95 ISBN 9781471129605
Summer Rental: Mary Kay Andrews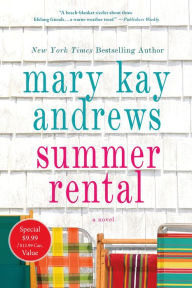 Ellis, Julia, and Dorie. Best friends since Catholic grade school, they now find themselves in their mid-thirties, at the crossroads of life and love. Ellis, recently fired from her job, begins to question the choices she's made over the past decade. Julia has a man who loves her and is offering her the world, but she can no longer hide her deepest insecurities. And Dorie has just been shockingly betrayed by the man she loved and trusted the most. Can a one-month getaway to North Carolina's Outer Banks help make things right?
ORDER # G516-4 $13-95 ISBN 9781250104489