Arizona Ambushers (The Trailsman): Sharpe, Jon.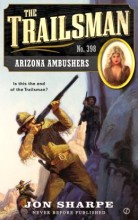 Investigating the brutal massacre of an Army unit in the Arizona wilderness, which everyone believes was carried out by the Apache, Skye Fargo discovers that the real culprits are a vicious pack of female criminals out for money and blood - especially his own.
ORDER # G1114-1 $11-50 ISBN 9780451469069
Charley Sunday's Texas Outfit: Lodge, Stephen.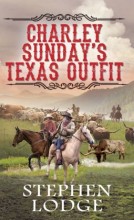 Charley Sunday, four leathery cowboys, one insightful Indian, two strong-willed women, a two-gun oddball, a dog and Charley's only grandson make an unlikely team as they concoct a thousand-mile longhorn cattle drive from Colorado to Texas.
ORDER # G1114-2 $11-50 ISBN 9780786033898
Barefoot Season (Blackberry Island): Mallery, Susan.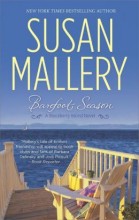 Returning home to Blackberry Island to claim her inheritance and recover from her tour of duty, young Army vet Michelle Sanderson, to save her family's Inn, must form a tentative truce with single mother Carly Williams, whose shocking betrayal years earlier destroyed their friendship.
ORDER # G1114-3 $11-50 ISBN 9780778318132
A Different Trade (The Gunsmith): Roberts, J. R.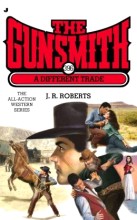 While in the mysterious town of Larga Noche to save the owner of the Dig Dog Saloon from being murdered, Clint Adams meets a beautiful stable owner who takes him for a wild ride.
ORDER # G1114-4 $11-50 ISBN 9780515154993