The Winter Wedding: Abby Clements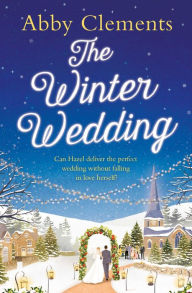 Hazel never set out to be a wedding planner. She was just helping her stressed sister Lila with cakes and décor for her big day. But when Lila and Ollie's summer ceremony is a runaway success, with guests raving about the food and styling at the pretty venue, word about Hazel's expertise soon spreads. But Hazel's clients expect the very best - she's promised lawyers Gemma and Eliot a snow-covered castle in the Scottish Highlands, and laidback couple Josh and Sarah a bohemian beach wedding in a Caribbean paradise. But as weather, in-laws and wilful brides conspire against her, can Hazel get two very different couples to walk up two very different aisles to say 'I do'? And will she find her own happy ending if she does?
ORDER # G1116-1 $22-95 ISBN 9781471137013
Just Like Other Daughters: Colleen Faulkner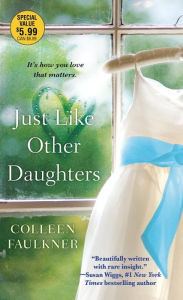 Alicia Richards loved her daughter from her very first breath. Days later, when tests confirmed what Alicia already knew that Chloe had Down syndrome she didn't falter. Her ex-husband wanted a child who would grow to be a scholar. For Alicia, it s enough that Chloe just "is". Now twenty-five, Chloe is sweet, funny, and content. Alicia brings her to adult daycare while she teaches at a local college. One day Chloe arrives home thrumming with excitement, and says the words Alicia never anticipated. She has met someone a young man named Thomas. Within days, Chloe and Thomas, also mentally challenged, declare themselves in love.
ORDER # G1116-2 $11-95 ISBN 9781496707833
Don't Be Afraid (Glen Avich): Daniela Sacerdoti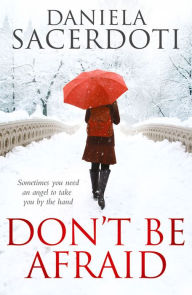 Successful artist Isabel Ramsay has never come to terms with the tragic death of her mother. Haunted by what happened, Isabel finds her own life spiraling out of control until, one winter's day, she gives up, unable to bear the pain of living any longer. Yet somehow she wakes up, remembering a vision of a mysterious woman who has saved her. But alone in a locked house, surely that's impossible? With her family and friends worried out of their minds, her husband Angus finds a companion to watch over Isabel while he's away from home. Warm, wise Clara can connect with Isabel in a way no one else can, helping her face up to her painful past, rediscover her passion for art and become brave enough to live her life again. But there's a mystery surrounding Clara: who is she, and why does Isabel feel she's known her all her life?
ORDER # G1116-3 $22-95 ISBN 9781785300011
In the Blue Hour: Elizabeth Hall 15\\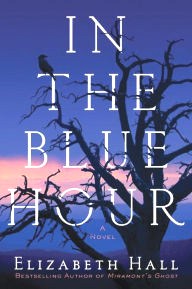 Elise Brooks dreams of a car accident on an icy road. Weeks later, her beloved husband, Michael, is killed in just such a crash. Now, overcome with grief and uncertainty, Elise believes his spirit may be following her in the form of a raven, trying to tell her something from beyond the grave. Desperate to understand the signs, Elise embraces both the Native American wisdom she grew up with and the world of psychics and seers. So when a tarot-card reader suggests she take a journey to the mysterious address found in Michael's old jacket, she embarks on a cross-country trek to follow the clues.
ORDER # G1116-4 $22-95 ISBN 9781503939394