Shadow Fall (Tracers): Laura Griffin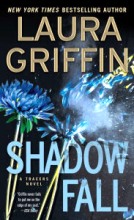 Special Agent Tara Rushing arrives at a grisly murder scene and quickly discovers she's got a serial killer on her hands. The killer is meticulous, making sure to wipe up even the smallest traces of evidence - but the Delphi Center experts are on the case. The local sheriff has a suspect all picked out - ex-Marine and current security expert Liam Wolfe. Despite all her digging, Tara knows very little about Liam when she shows up at his sprawling Texas compound, which serves as headquarters for Wolfe Security, and she's surprised by her intense physical reaction to him. As she and Liam grow closer, Tara finds herself depending on his skills and expertise to help her track a killer. But when another body turns up, Tara must decide if she can trust the man who's quickly stealing her heart.
ORDER # G915-1 $12-90 ISBN 9781476779256
The Good Neighbor: A. J. Banner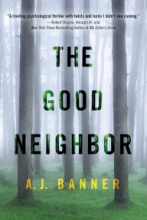 Shadow Cove, Washington, is the kind of town everyone dreams about - quaint streets, lush forests, good neighbors. That's what Sarah thinks as she settles into life with her new husband, Dr. Johnny McDonald. But all too soon she discovers an undercurrent of deception. And one October evening when Johnny is away, sudden tragedy destroys Sarah's happiness. Dazed and stricken with grief, she and Johnny begin to rebuild their shattered lives. As she picks up the pieces of her broken home, Sarah discovers a shocking secret that forces her to doubt everything she thought was true - about her neighbors, her friends, and even her marriage. With each stunning revelation, Sarah must ask herself, Can we ever really know the ones we love?
ORDER # G915-2 $20-90 ISBN 9781503944435
The Affair: Beth Kery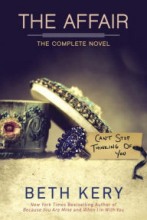 When unconventional hospice nurse Emma Shore secured a new position at the Breakers, the sprawling mansion of enigmatic and dangerously handsome racecar billionaire Michael Montand, she had no idea how soon she'd be drawn into his darker sexual games - or that it would be her own fantasies that would hold her captive. Michael knew he shouldn't have engaged such an innocent woman to share in his desires. But strong sexual appetites and selfishness run in his blood. From Michael's luxurious lakeside home to the sun-drenched, sensual shores of the French Riviera, Emma submits again and again to his intoxicating power. But she knows there is only one way to protect her heart.
ORDER # G915-3 $20-90 ISBN 9780425280751