The Kind Worth Killing: Peter Swanson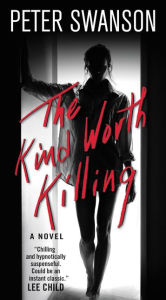 In a tantalizing set-up reminiscent of Patricia Highsmith's classic Strangers on a Train. On a night flight from London to Boston, Ted Severson meets the stunning and mysterious Lily Kintner. Sharing one too many martinis, the strangers begin to play a game of truth, revealing very intimate details about themselves. Ted talks about his marriage that's going stale and his wife Miranda, who he's sure is cheating on him. Ted and his wife were a mismatch from the start - he the rich businessman, she the artistic free spirit - a contrast that once inflamed their passion, but has now become a cliché. But their game turns a little darker when Ted jokes that he could kill Miranda for what she's done. Lily, without missing a beat, says calmly, "I'd like to help." After all, some people are the kind worth killing, like a lying, stinking, cheating spouse.
ORDER # G1016-1 $22-90 ISBN 9780062450319
Rescuing Rose: Nicola Marsh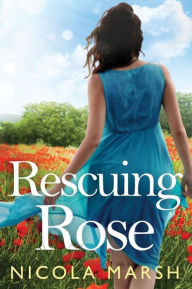 Rose Mathieson knows the only way is up. It has to be. She's made some mistakes in her life, but almost losing her son is a wake-up call. More than that: it's a call to action. It's time to start again. The town of Redemption, Connecticut, seems to offer exactly what she craves: a quiet, stable life for her and her six-year-old son, Olly. But Redemption has changed since she last saw it - or perhaps it's just Rose who has changed. Her reputation precedes her now, and not everyone is happy to see her back. Caden Shoreham is, though. Rose's childhood neighbor, a preacher's son, and now the pillar of the community, he's embarking on an ambitious new path of his own. He had always hoped they might end up more than friends, but Rose Mathieson isn't quite what his parents and friends had in mind for him. Everyone deserves a chance - but has Rose used all her chances up?
ORDER # G1016-2 $22-90 ISBN 9781503936577
A Christmas Day at the Office: Matt Dunn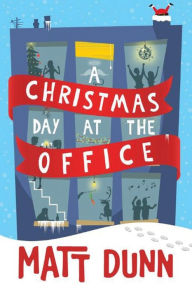 With her new billionaire boss in town, Sophie's determined to swap the No-Jobs she meets on Tinder for her very own Steve Jobs. But will looking like a million dollars be enough to kick-start a Fifty Shades adventure? A ring in his pocket and dressed to kill, Calum's planning to get down on one knee. Though if Mia doesn't say 'yes', he's not sure he'll ever get back up. Julie's got a surprise for Mark - though it's something she's not even sure she wants. Meanwhile, Mark's got another choice to make: the love of his life, or the opportunity of a lifetime? With his job on the line, and the ex who broke his heart back on the scene, Nathan's day is becoming a nightmare. But he's about to meet the woman of his dreams.
ORDER # G1016-3 $22-90 ISBN 9781503938274
Late Summer in the Vineyard: Jo Thomas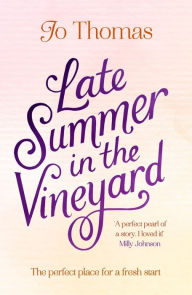 For Emmy Bridges, life hasn't exactly gone to plan. She is working in a dead end job, earning almost nothing and to top it all - she is thirty-two and still lives with her Dad. But all that could still change, couldn't it? So when work want to send her to the South of France to learn about the wine she is soon to be selling, it seems like a good idea. And it turns out Emmy is a fast learner. Far from home and unsure what she's doing, Emmy soon learns that life - like the local wine - is better when you trust your instincts. She may want to protect the vines from destruction but can Emmy also plant some roots of her own?
ORDER # G1016-4 $18-90 ISBN 9781472223722