Always in My Heart: Pam Weaver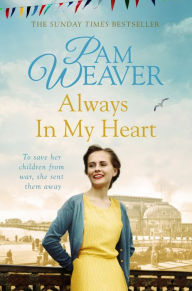 1939. When war is declared, twins Shirley and Tom are evacuated to the coastal town of Worthing. Almost fourteen, they are very close to their mother, but leaving London is the only way to keep them safe. Shirley is the bright one of the pair, whereas Tom is sometimes slow to understand the world around him. But Shirley helps him get by and is his best friend and ally. The twins are taken in by a local farmer, but their new home quickly proves to be far from a rural dream. Tom is forced to do back-breaking work and sleep under the stairs each night. The farmer's wife is heavily pregnant, and seems to live in fear of him. She's refusing all midwives, so it will be up to Shirley, with no experience in the matter, to help her deliver her baby. Their new teacher at the local school notices that something is not right with the children, but the farmer keeps the twins from seeing anyone, even their own mother. As the cold weather sets in and Tom falls ill, will Shirley be able to find a way out for them both?
ORDER # G1017-1 $15-90 ISBN 9781447275923
Seeking Eden: Beverley Harvey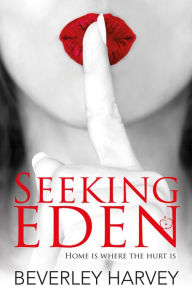 "50 is the new 30 - haven't you heard?" Or so says Ben Wilde's record producer on the eve of his comeback. If only Ben could win back ex-girlfriend, Kate, he'd be a happy man. But married Kate has moved on, and moved out - to Eden Hill, a quiet housing estate in the suburbs. Lonely and homesick for London, can Kate resist ego-maniac Ben's advances and save her own flagging marriage? Streets away, Kate's new friend Lisa, a Chihuahua toting ex-WAG, is primed for a fresh start - until her footballer ex-husband is found dead and she is vilified in the gutter press. But Kate, Lisa and Ben aren't the only ones having a midlife crisis; local shop owner Martin dreams of escaping his dutiful marriage, and develops an unhealthy obsession with Lisa and her friends in Eden Hill. Alongside a colourful cast of friends and family, Kate, Lisa, Ben and Martin are living proof that older does not always mean wiser because in Eden Hill, there's temptation around every corner.
ORDER # G1017-2 $21-90 ISBN 9781911331896
Wild Mountain: Nancy Kilgore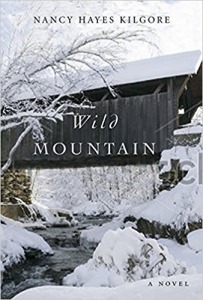 Vermonter Mona Duval loves the covered bridge beside her store. She loves local history and the rugged, rural nature of her home state. But when an ice storm collapses the bridge, she is bereft. Frank MacFarland, a seasonal resident who is beguiled by Mona, lends his political expertise to help rebuild the bridge. But they meet with powerful opposition. Tensions arise in the town, compounded by resistance to the soon-to-be-voted on Freedom to Marry bill. And then, unexpectedly, Mona's abusive ex-husband arrives. Wild Mountain is a page-turning, beautifully written novel about the love between Frank and Mona, the love of place, freedom to marry, and freedom from the past, by a writer whose prose has been compared to Alice Munro's.
ORDER # G1017-3 $29-90 ISBN 9780998701233
Lily and the Octopus: Steven Rowley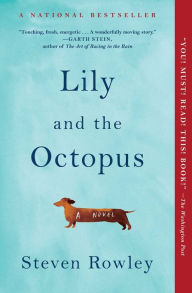 Ted - a gay, single, struggling writer is stuck: unable to open himself up to intimacy except through the steadfast companionship of Lily, his elderly dachshund. When Lily's health is compromised, Ted vows to save her by any means necessary. By turns hilarious and poignant, an adventure with spins into magic realism and beautifully evoked truths of loss and longing, Lily and the Octopus reminds us how it feels to love fiercely, how difficult it can be to let go, and how the fight for those we love is the greatest fight of all.
Introducing a dazzling and completely original new voice in fiction and an unforgettable hound that will break your heart - and put it back together again. Remember the last book you told someone they had to read?
ORDER # G1017-4 $13-90 ISBN 9781501126239