Badlanders: Robbins, David.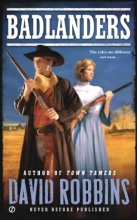 When her sister, along with a gang of thieves and murderers, tries to overtake the family ranch, Edana, to save the only home she has ever known, must take a stand to protect what is hers - or die trying.
ORDER # G914-1 $10-50 ISBN 9780451469045
Dead Man's Journey (The Trailsman): Sharpe, Jon.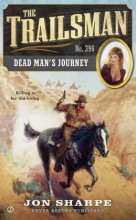 After fighting Indians, bushwhackers and nature itself, Skye Fargo must face his deadliest foe: Pablo 'the Scorpion' Alvarez.
ORDER # G914-2 $10-50 ISBN 9780451469144
Golden Riders: Cotton, Ralph.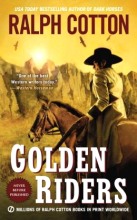 Determined to bring the notorious Golden Riders gang to justice, Arizona Ranger Sam Burrack, who has a reputation for always finishing what he starts, won't stop until they are behind bars - or six feet under.
ORDER # G914-3 $10-50 ISBN 9780451465948
The Great West Detective Agency: Lowry, Jackson.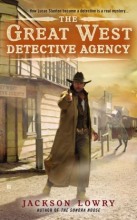 When he is mistaken for a detective, gambler Lucas Stanton is hired to find a stolen dog and makes an enemy in a powerful man running for the governor of Colorado.
ORDER # G914-4 $10-50 ISBN 9780425272435
Gut-shot (Flintlock): Johnstone, William W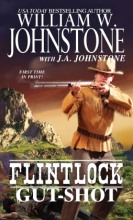 Hired to guard the most hated man in Texas who has a $10,000 bounty on his head, legendary bounty hunter Flintlock, armed with an ancient Hawken muzzle loader, believes in the man's innocence and will go gunning for the truth on the blood-soaked land of his powerful enemies.
ORDER # G914-5 $10-50 ISBN 9780786033584