Within These Walls: Ania Ahlborn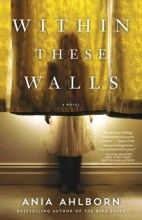 With his marriage on the rocks and his life in shambles, washed up crime writer Lucas Graham is desperate for a comeback. So when he's promised exclusive access to notorious cult leader and death row inmate Jeffrey Halcomb, the opportunity is too good to pass up. Lucas leaves New York for the scene of the crime - a split-level farmhouse on the gray-sanded beach of Washington State - a house whose foundation is steeped in the blood of Halcomb's diviners; runaways who, thirty years prior, were drawn to his message of family, unity, and unconditional love. Lucas wants to tell the real story of Halcomb's faithful departed, but when Halcomb goes back on his promise of granting Lucas exclusive information on the case, he's left to put the story together on his own.
ORDER # H415-1 $19-90 ISBN 9781476783741
Whispers in the Dark: Chase J. Jackson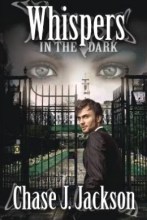 College graduate Adrian Ramirez has finally landed his first job, and it's the opportunity of a lifetime: teaching at the elite Finley Academy in his hometown of Newnan, Georgia. Life is on the upswing, and Adrian returns home with girlfriend Lea and high hopes - but the Academy is not the idyll he imagined. Along with the new pressures of adulthood, and a rising anxiety disorder he's having trouble hiding, Adrian discovers there's been a string of unexplained dropouts at the school. He suspects something is amiss with two of his students, identical twins Raven and Robin. One outgoing, one withdrawn, both keeping a secret.
ORDER # H415-2 $15-90 ISBN 9781939371096
The Blood Dimmed Tide (W. B. Yeats): Anthony Quinn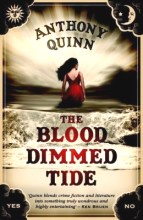 London at the dawn of 1918 and Ireland's most famous literary figure, W.B. Yeats, is immersed in supernatural investigations at his Bloomsbury rooms. Haunted by the restless spirit of an Irish girl whose body is mysteriously washed ashore in a coffin, Yeats undertakes a perilous journey back to Ireland with his apprentice ghost-catcher Charles Adams to piece together the killer's identity. Surrounded by spies, occultists, and diehard female rebels, the two are led on a gripping journey along Ireland's wild Atlantic coast, through the ruins of its abandoned estates, and into its darkest, most haunted corners. Falling under the spell of dark forces, Yeats and his ghost-catcher come dangerously close to crossing the invisible line that divides the living from the dead.
ORDER # H415-3 $20-90 ISBN 9781843444657
The Silence: Lebbon, Tim.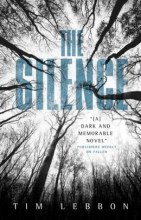 In the darkness of a underground cave system, blind creatures hunt by sound. Then there is light, there are voices, and they feed. Swarming from their prison, the creatures thrive and destroy. To scream, even to whisper, is to summon death. As the hordes lay waste to Europe, a girl watches to see if they will cross the sea. Deaf for many years, she knows how to live in silence; now, it is her family's only chance of survival. To leave their home, to shun others, to find a remote haven where they can sit out the plague. But will it ever end? And what kind of world will be left?
ORDER # H415-4 $18-90 ISBN 9781781168813