Jericho: Alex Gordon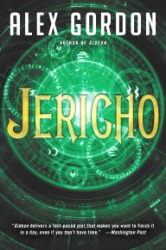 In unearthing her father's secret past, Lauren Reardon discovered a shocking truth about herself. She is a Child of Endor, a sect of witches who believe they are the guardians of the "thin places"- areas across the globe where evil can seep through the divide between the worlds separating the living and the restless dead. At any time, she can be called upon to close one of these breaches and prevent demons from infiltrating our realm. When Lauren has a disturbing vision of an Oregon forest, she is drawn back to the familiar woods of the misty Pacific Northwest to investigate. Locals had long whispered about an abandoned logging camp known as Jericho - of the strange disappearances and eerie sounds heard in the woods deep in the night. But these ghost stories only hint at the true evil lurking within the camp's dilapidated buildings, a primeval malevolence far more terrifying than Lauren's darkest imaginings. And now, Lauren must face this evil, even if it takes her life - even if it costs her soul.
ORDER # H416-1 $21-95 ISBN 9780061687389
The Stopped Heart: Julie Myerson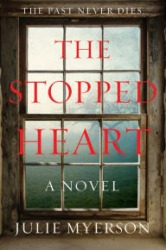 Mary Coles and her husband, Graham, have just moved to a cottage on the edge of a small village. The house hasn't been lived in for years, but they are drawn to its original features and surprisingly large garden, which stretches down into a beautiful apple orchard. It's idyllic, remote, picturesque: exactly what they need to put the horror of the past behind them. One hundred and fifty years earlier, a huge oak tree was felled in front of the cottage during a raging storm. Beneath it lies a young man with a shock of red hair, presumed dead - surely no one could survive such an accident. But the red-haired man is alive, and after a brief convalescence is taken in by the family living in the cottage and put to work in the fields. The children all love him, but the eldest daughter, Eliza, has her reservations. There's something about the red-haired man that sits ill with her. A presence. An evil.
ORDER # H416-2 $22-95 ISBN 9780062409324
The Ice Twins: S.K. Tremayne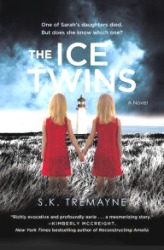 A year after one of their identical twin daughters, Lydia, dies in an accident, Angus and Sarah Moorcroft move to the tiny Scottish island Angus inherited from his grandmother, hoping to put together the pieces of their shattered lives. But when their surviving daughter, Kirstie, claims they have mistaken her identity - that she, in fact, is Lydia - their world crashes in once again. As winter encroaches, Angus is forced to travel away from the island for work, Sarah is feeling isolated, and Kirstie (or is it Lydia?) is growing more disturbed. When a violent storm leaves Sarah and her daughter stranded, they are forced to confront what really happened on that fateful day.
ORDER # H416-3 $21-95 ISBN 9781455586066
Curse (Blur Trilogy): Steven James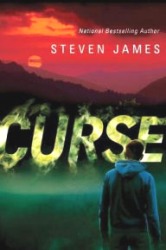 As Daniel Byers prepares to attend a basketball camp before his senior year of high school, the terrifying blurs that have plagued him for the last nine months return.
Dark images begin to haunt him - creatures crawling from the deepest pits of his nightmares, glimmers of chilling memories from his early childhood. But before he can unearth the meaning behind his mysterious hallucinations, Daniel must team up with two other extraordinary teens to save a young woman who has been abducted by a scientist obsessed with enacting his own warped form of justice.
ORDER # H416-4 $13-95 ISBN 9781503933453