Ink and Bone: Lisa Unger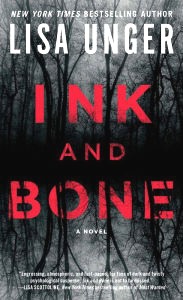 Twenty-year-old Finley Montgomery is rarely alone. Visited by people whom others can't see and haunted by prophetic dreams she has never been able to control or understand, Finley is terrified by the things that happen to her. When Finley's abilities start to become too strong for her to handle - and even the roar of her motorcycle or another dazzling tattoo can't drown out the voices - she turns to the only person she knows who can help her: her grandmother Eloise Montgomery, a renowned psychic living in The Hollows, New York. Merri Gleason is a woman at the end of her tether after a ten-month-long search for her missing daughter, Abbey. With almost every hope exhausted, she resorts to hiring Jones Cooper, a detective who sometimes works with psychic Eloise Montgomery. Merri's not a believer, but she's just desperate enough to go down that road, praying that she's not too late. Time, she knows, is running out.
ORDER # H417-1 $11-95 ISBN 9781501101700
Glass Predator: Craig Schaefer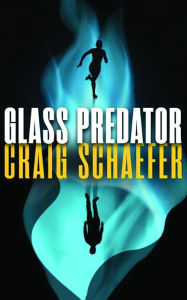 For Harmony Black, practicing witch and government agent, defeating criminal masterminds and eliminating supernatural threats are all in a day's work. She's ready to fight, as long as she can count on her partner, Jessie Temple; her team at off-the-books special FBI unit Vigilant Lock; and her magic. But her latest case threatens it all. A high-profile bank robbery reveals thieves with the same unnatural strength and turquoise eyes as Jessie, who was touched by the King of Wolves. Jessie becomes unstable, struggling with her inner beast, and Harmony's magic is threatened by unexpected interference. Even worse, the women discover a secret their own handler may kill to protect, forcing Vigilant Lock to go off the grid. From the smoky back rooms of Washington, DC, inhabited by the crooked elite, to the astonishing high-rises of corrupt upper-crust Manhattan, Harmony and Jessie fight to uncover and halt a mass conspiracy threatening US soil in a race against time - and hell.
ORDER # H417-2 $22-90 ISBN 9781477822982
MEG: Nightstalkers: Steve Alten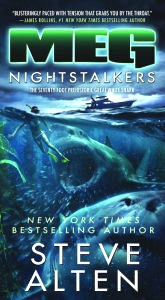 Bela and Lizzy, the dominant Megalodon shark siblings from Angel's brood, have escaped the Tanaka Institute to roam the Salish Sea in British Columbia. While Jonas Taylor and his friend Mac attempt to either recapture or kill the "sisters," Jonas's son, David, embarks on his own adventure, motivated by revenge. Having witnessed his girlfriend's gruesome death, David has joined a Dubai Prince's ocean expedition, tracking the 120-foot, hundred-ton Liopleurodon that escaped from the Panthalassa Sea. Haunted by night terrors, David repeatedly risks his life to lure the Lio and other prehistoric sea creatures into the fleet's nets, while battling his own suicidal demons.
ORDER # H417-3 $13-90 ISBN 9780765387981
Damnation: Peter McLean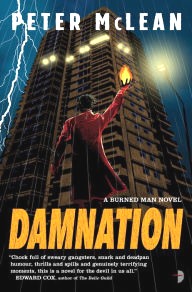 Don Drake is living rough in a sink estate on the outskirts of Edinburgh, doing cheap spells for even cheaper customers while fending off the local lowlifes. Six months ago, Don fled from London to Glasgow to track down his old girlfriend Debbie the alchemist. With the Burned Man gradually driving him mad, Don meets with an ancient and mysterious tramp-slash-magician, with disastrous consequences. Now his old accomplices must step into save Don from himself, before he damns himself for good this time.
ORDER # H417-4 $11-95 ISBN 9780857666642