The Beloveds: Maureen Lindley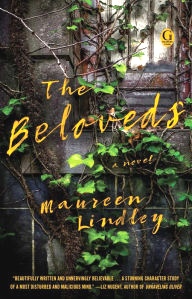 An exploration of domestic derangement, as sinister as Daphne Du Maurier's classic Rebecca, that plumbs the depths of sibling rivalry with wit and menace.
Oh, to be a Beloved - one of those lucky people for whom nothing ever goes wrong. Everything falls into their laps without effort: happiness, beauty, good fortune, allure. Betty Stash is not a Beloved - but her little sister, the delightful Gloria, is. She's the one with the golden curls and sunny disposition and captivating smile, the one whose best friend used to be Betty's, the one whose husband should have been Betty's. And then, to everyone's surprise, Gloria inherits the family manse - a vast, gorgeous pile of ancient stone, imposing timbers, and lush gardens - that was never meant to be hers.
ORDER # H418-1 $23-90 ISBN 9781501173295
School for Psychics: K.C. Archer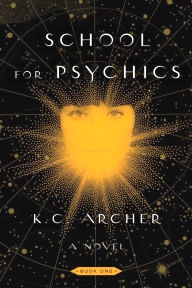 Teddy Cannon isn't your typical twenty-something woman. She's resourceful. She's bright. She's scrappy. She can also read people with uncanny precision. What she doesn't realize: she's actually psychic. When a series of bad decisions leads Teddy to a run-in with the police, a mysterious stranger intervenes. He invites her to apply to the School for Psychics, a facility hidden off the coast of San Francisco where students are trained like Delta Force operatives: it's competitive, cutthroat, and highly secretive. They'll learn telepathy, telekinesis, investigative skills, and SWAT tactics. And if students survive their training, they go on to serve at the highest levels of government, using their skills to protect America, and the world.
ORDER # H418-2 $23-90 ISBN 9781501159336
Hell's Detective: Michael Logan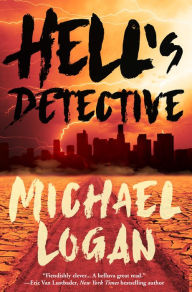 Kat Murphy is a private detective tortured by demons. Real ones. She is serving a death sentence in Lost Angeles, the dark and depraved city in Hell where a beast known as a Torment forces her to relive, night after night, the moment she killed her lover and put a bullet in her own skull. Kat longs to make amends for her sins. So when the city's Chief Administrator hires her to retrieve a stolen box with a mysterious power, offering to call off her Torment in return, she gets the chance to do just that. But if Kat has learned one thing, it's that every case has a wrinkle. As she trawls drug dens, casinos, and fighting pits in search of the thief, she discovers that both box and city contain secrets darker than she could ever have imagined.
ORDER # H418-3 $23-90 ISBN 9781683316756
A Game of Ghosts: John Connolly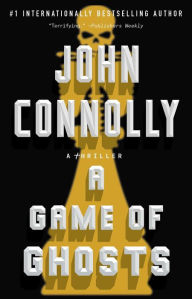 It is deep winter and the darkness is unending. A private detective named Jaycob Eklund has vanished and Charlie Parker is assigned to track him down. Parker's employer, Edgar Ross, an agent of the Federal Bureau of Investigation, has his own reasons for wanting Eklund found. Eklund is no ordinary investigator - he is obsessively tracking a series of homicides and disappearances, each linked to reports of hauntings. Now Parker is drawn into Eklund's world: a realm in which the monstrous Mother rules a crumbling criminal empire, in which men strike bargains with angels, and in which the innocent and guilty alike are pawns in a game of ghosts.
ORDER # H418-4 $25-90 ISBN 9781501171901