The Gordon Place: Isaac Thorne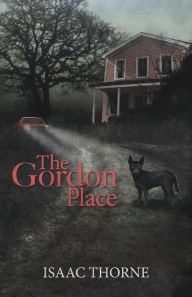 Lost Hollow constable Graham Gordon just walked into his abandoned childhood home for the first time in twenty years. Local teenagers have been spreading rumors about disembodied screams coming from inside. Now, thanks to a rickety set of cellar stairs and the hateful spirit of his dead father, he might never escape. Meanwhile, Channel 6 News feature reporter Afia Afton - whose father is the victim of a local decades-old hate crime - is meeting with town administrator Patsy Blankenship. Her mission is to develop a ghost story feature for a special to air on the station's Halloween broadcast. When Patsy tells her about the screams at the Gordon place, the past and the present are set on a collision course with potentially catastrophic results.
ORDER # H419-1 $23-90 ISBN 9781938271458
Reaper: A Horror Novella: Jonathan Pongratz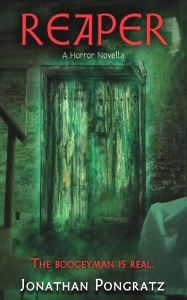 Gregory and his little sister Imogen love spending Halloween with their parents. But this year is different. If he proves he can take care of Imogen all by himself, he'll finally have the allowance he's dreamed of. That was before the basement door opened on its own. Before the strange door appeared in the basement and Imogen was taken from him by the monster. Now everyone in town is blaming him for her disappearance, but no one is listening to his story. Where did the door come from? What was that creature? And most of all, can he find his sister before it's too late, or will he bury his memories of her along with his parents?
ORDER # H419-2 $11-95 ISBN 9780578469690
Ghosts of Gotham: Craig Schaefer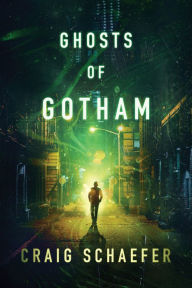 Irresistibly drawn to mysteries, if only to debunk them, reporter Lionel Page exposes supernatural frauds, swindlers, and charlatans. His latest case is an obsession - at least for an ancient and wealthy heiress: verify the authenticity of a lost Edgar Allan Poe manuscript circulating through New York City's literary underworld. But the shrewd Regina Dunkle offers more than money. It's a pact. Fulfill her request, and Lionel's own notorious buried past, one he's been running from since he was a child, will remain hidden. As Lionel's quest begins, so do the warnings. And where rare books go, murder follows. It's only when Lionel meets enigmatic stranger Madison Hannah, his personal usher into the city's secret history, that he realizes he's being guided by a force more powerful than logic - and that he isn't just following a story. He is the story.
ORDER # H419-3 $22-90 ISBN 9781542043991
Unfinished Business: Thomas Hocknell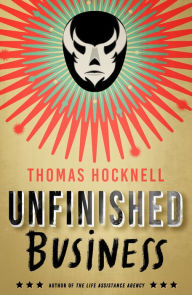 The Life Assistance Agency finds itself at a loss after returning from their latest adventures in Europe. Ben intends to stay away from anything involving Angels but pressing rent demands in London forces the agency to accept an invitation to write the biography of a self-deluded singer from defunct rave group Elev-8. At his mansion in Sussex they meet his right-hand man Billy 'blind' Fury, a retired wrestler, and his beautiful secretary Amber. Both of whom have plans for the Life Assistance Agency far beyond writing down half-recalled anecdotes from the early 90s pop charts - trouble soon ensues involving secret societies, scrying and abandoned American theme parks. For everyone concerned, there's unfinished business.
ORDER # H419-4 $23-90 ISBN 9781912666256
We Eat Our Own: Kea Wilson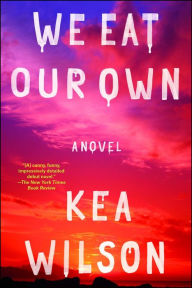 When a nameless, struggling actor in 1970s New York gets the call that an enigmatic director wants him for an art film set in the Amazon, he doesn't hesitate: he flies to South America, no questions asked. He quickly realizes he's made a mistake. He's replacing another actor who quit after seeing the script - a script the director now claims doesn't exist. The movie is over budget. The production team seems headed for a breakdown. The air is so wet that the celluloid film disintegrates. But what the actor doesn't realize is that the greatest threat might be the town itself, and the mysterious shadow economy that powers this remote jungle outpost. Entrepreneurial Americans, international drug traffickers, and M-19 guerillas are all fighting for South America's future - and the groups aren't as distinct as you might think. The actor thought this would be a role that would change his life. Now he's worried if he'll survive it.
ORDER # H419-5 $26-90 ISBN 9781501128325