The Einstein Prophecy: Robert Masello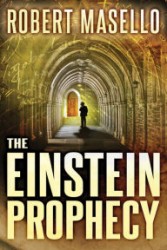 As war rages in 1944, young army lieutenant Lucas Athan recovers a sarcophagus excavated from an Egyptian tomb. Shipped to Princeton University for study, the box contains mysteries that only Lucas, aided by brilliant archaeologist Simone Rashid, can unlock. These mysteries may, in fact, defy - or fulfill - the dire prophecies of Albert Einstein himself. Struggling to decipher the sarcophagus's strange contents, Lucas and Simone unwittingly release forces for both good and unmitigated evil. The fate of the world hangs not only on Professor Einstein's secret research but also on Lucas's ability to defeat an unholy adversary more powerful than anything he ever imagined. From the mind of bestselling author and award-winning journalist Robert Masello comes a thrilling, page-turning adventure where modern science and supernatural powers collide.
ORDER # H815-1 $19-90 ISBN 9781477829400
Crazy Love You: Lisa Unger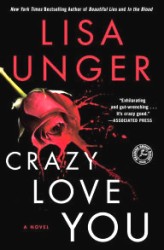 Darkness has a way of creeping up when Ian is with Priss. Even when they were kids, playing in the woods of their small upstate New York town, he could feel it. Still, Priss was his best friend, his salvation from the bullies who called him "loser" and "fatboy"- and from his family's deadly secrets. Now that they've both escaped to New York City, Ian no longer inhabits the tortured shell of his childhood. He is a talented and successful graphic novelist, and Priss - Priss is still trouble. The booze, the drugs, the sex - Ian is growing tired of late nights together trying to keep the past at bay. Especially now that he's met sweet, beautiful Megan, whose love makes him want to change for the better. But Priss doesn't like change. Change makes her angry. And when Priss is angry, terrible things begin to happen.
ORDER # H815-2 $20-90 ISBN 9781451691214
Skin of the Wolf: Sam Cabo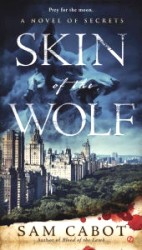 It was shocking enough for Father Thomas Kelly to discover the community of vampires known as the Noantri. Even more unsettling: Two colleagues, art historian Livia Pietro and scholar Spencer George, were among them. Now the three of them are working together in New York City, where Livia is attending a conference on Native American art. But when Spencer is attacked in Central Park by a wolf, they're plunged into a world where Iroquois lore and the doctrines of the Catholic Church have collided, resulting in a catastrophic revelation. The attack on Spencer was not random, nor was it made by a normal wolf. It was a violent, calculated strike in a quest for power and domination that could destroy millions of lives - because under a full moon in Manhattan, everyone is going to be prey.
ORDER # H815-3 $12-90 ISBN 9780451466907
Touch: Claire North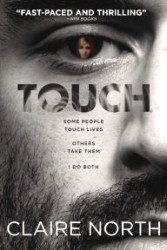 He tried to take my life. Instead, I took his.
It was a long time ago. I remember it was dark, and I didn't see my killer until it was too late. As I died, my hand touched his. That's when the first switch took place.
Suddenly, I was looking through the eyes of my killer, and I was watching myself die.
Now switching is easy. I can jump from body to body, have any life, be anyone.
Some people touch lives. Others take them. I do both.
ORDER # H815-4 $20-90 ISBN 9780316335911