The Ravenglass Eye: Tom Fletcher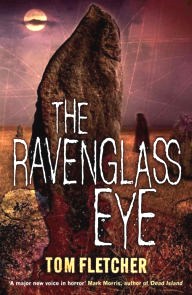 Edie is a barmaid at The Tup in the small town of Ravenglass. So far, so normal. But when she is caught in a freak earthquake she subsequently develops 'The Eye - a power that allows her glimpses of other worlds and strange events. At first Edie passes her visions off as nightmares, but when a corpse is found, murdered, she realises that she has seen this death before, and that her visions are not imaginary, but real. Mankind had better hope that Edie finds a solution to the murders soon, because it's more than just the influence of 'The Eye' that has entered the world. A power far more malevolent has been released, and that power is hungry for death.
ORDER # H816-1 $18-95 ISBN 9781780870007
The Occupied: Craig Parshall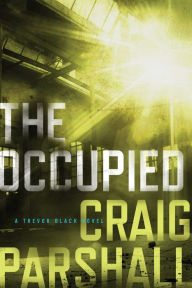 As a youth, Trevor Black unleashed spiritual forces he couldn't comprehend. Years later, Trevor is a high-flying criminal defense lawyer in New York City, with a six-figure Aston Martin and a trophy wife. But in an extraordinary turn of events, he receives a burdensome gift: the ability to perceive the invisible. And the dark forces he now sees are all gunning for him. When one of Trevor's hometown friends is murdered, the MO is eerily similar to a shocking trail of murders that have already crossed the lawyer's path. So Trevor must return home to find the killer - and face not only his own personal demons, but supernatural ones as well.
ORDER # H816-2 $23-95 ISBN 9781496411358
Dead Souls: J. Lincoln Fenn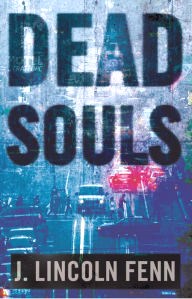 When Fiona Quinn is approached in a bar by a man who calls himself Scratch and claims he's the devil, she figures it's just some kind of post-modern ironic pickup line. But since he offers to pick up the tab, what the hell. A few drinks in, Scratch offers something much stranger - a wish in exchange for her immortal soul. Fiona has been wondering if her boyfriend is having an affair. What if she could become invisible, see what he's really up to? It can be done, but for a price - in addition to her soul, Fiona must perform a special favor for Scratch whenever the time comes. Fiona finds the whole thing so hilarious that she agrees. Bad idea. Not only does Fiona soon discover that she really was talking to the devil incarnate, but she's now been initiated into a bizarre support group of similar "dead souls" - those who have exchanged their immortal spirits on a whim, and must spend their waking hours in absolute terror of that favor eventually being called in - and what exactly is required from each of them in order to give the devil his due.
ORDER # H816-3 $23-95 ISBN 9781501110931
Race the Darkness: Abbie Roads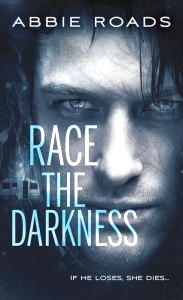 Criminal investigator Xander Stone doesn't have to question you - he can hear your thoughts. Scarred by lightning, burdened with a power that gives him no peace, Xander struggles to maintain his sanity against the voice that haunts him day and night - the voice of a woman begging him to save her. Isleen Walker has long since given up hope of escape from the nightmare of captivity and torture that is draining her life, her mind, and her soul. Except - there is the man in her feverish dreams, the strangely beautiful man who beckons her to freedom and wholeness. And when he comes, if he comes, it will take all their combined fury and faith to overcome a madman bent on fulfilling a deadly prophecy.
ORDER # H816-4 $11-95 ISBN 9781492639176