Mr. Mercedes: Stephen King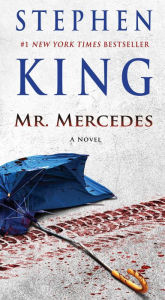 The stolen Mercedes emerges from the pre-dawn fog and plows through a crowd of men and women on line for a job fair in a distressed American city. Then the lone driver backs up, charges again, and speeds off, leaving eight dead and more wounded. The case goes unsolved and ex-cop Bill Hodges is out of hope when he gets a letter from a man who loved the feel of death under the Mercedes's wheels. Brady Hartsfield wants that rush again, but this time he's going big, with an attack that would take down thousands - unless Hodges and two new unusual allies he picks up along the way can throw a wrench in Hartsfield's diabolical plans.
ORDER # H817-1 $13-90 ISBN 9781501125607
Blue Plague: Survival: Thomas A. Watson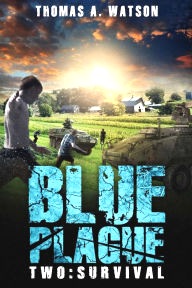 Bruce and Mike finally made it home. But the battle for the future has just begun. The Louisiana farm that Bruce and his allies had built to survive the end of the world was everything they could have hoped for - but no one had planned for the endless horde of fast, smart and ravenous blue zombies who could think, heal, and even reproduce. Now, as they gather an armory of military weaponry from abandoned outposts all across the countryside, Bruce and his growing clan of survivors realize the truth - their compound can be the beginning of a new and rebuilt world - but only if they can confront the "blues" and make their home safe. Pity the poor blues.
ORDER # H817-2 $13-90 ISBN 9781618687258
Incarnate: Josh Stolberg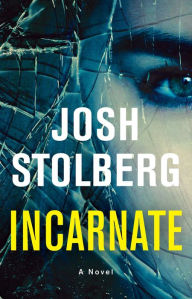 Brilliant psychiatric resident Dr. Kim Patterson has one major flaw: she is too committed to her patients. Her willingness to break the rules and use unconventional methods to help her patients heal has already gotten her thrown out of several hospitals. And when Scarlett Hascall is brought into the psychiatric ward, Kim can't resist getting involved, even if it means breaking protocol - because Kim can see what the other doctors cannot. Scarlett is suffering from a rare condition: Dissociative Identity Disorder, otherwise known as Multiple Personalities. But even Kim is at a loss when she realizes that some of Scarlett's alternate identities are claiming to be people who have gone missing from their town. And when Scarlett's alter identity "Izzi" knows way too much about the whereabouts of the missing Isabel Wilcox, the police begin to suspect that Scarlett may have been involved with Isabel's disappearance. Only Kim defends Scarlett, certain of the girl's innocence. But her new theory is a radical one, one she can hardly believe herself: What if Kim is channeling the troubled souls of these victims?
ORDER # H817-3 $23-90 ISBN 9781501136573