The Oxford Inheritance: Ann A. McDonald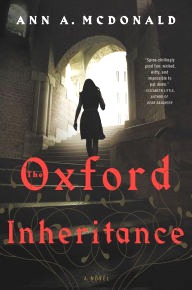 Cassandra Blackwell arrives in Oxford with one mission: to uncover the truth about her mother's dark past. Raised in America, with no idea that her mother had ever studied at the famed college, a mysterious package now sends her across the ocean, determined to unravel the secrets that her mother took to her grave. Plunged into the glamorous, secretive life of Raleigh College, Cassie finds a world like no other: a world of ancient tradition, privilege - and murder. Beneath the hallowed halls of this storied university there is a mysterious force at work. A dark society that is shaping our world, and will stop at nothing to keep its grip on power. Cassie might be the only one who can stop them - but at what cost?
ORDER # H1216-1 $22-90 ISBN 9780062400888
The Wrath of Angels: John Connolly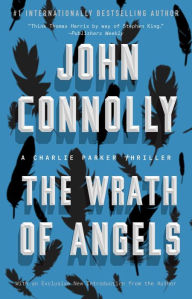 Deep in the Maine woods, a wrecked plane is discovered. It was never reported missing, and there are no bodies, but what it conceals is powerful beyond comprehension: a record of those who have struck a deal with the devil. A new battle is about to commence in the war between light and darkness, and the list proves to be a deadly weapon. While private detective Charlie Parker fears his own name is there, he is certain that it must be secured from evil. For others, too, have joined the search: a beautiful, scarred woman with a taste for killing; a silent child who remembers his own death; and a serial killer known as the Collector. But the woods too are preparing, for other secrets lurk within their depths.
ORDER # H1216-2 $22-90 ISBN 9781501122699
The Taxidermist's Daughter: Kate Mosse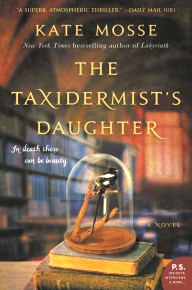 In a remote village near the English coast, residents gather in a misty churchyard. More than a decade into the twentieth century, superstition still holds sway: It is St. Mark's Eve, the night when the shimmering ghosts of those fated to die in the coming year are said to materialize and amble through the church doors. Alone in the crowd is Constantia Gifford, the taxidermist's daughter. Twenty-two and unmarried, she lives with her father on the fringes of town, in a decaying mansion cluttered with the remains of his once world-famous museum of taxidermy. No one speaks of why the museum was shuttered or how the Giffords fell so low. Connie herself has no recollection - a childhood accident has erased all memory of her earlier days. Even those who might have answers remain silent. The locals shun Blackthorn House, and the strange spinster who practices her father's macabre art.
ORDER # H1216-3 $22-90 ISBN 9780062402165
Hope's Peak: Tony Healey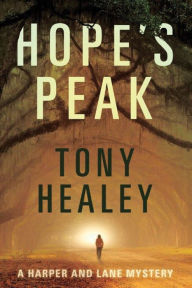 Detective Jane Harper can't shake the image of the young woman discovered in a field - eyes closed, a crown of woven vines on her head. She expects macabre murders like this in her native San Francisco, not here. Jane and her partner, Stu, vow to catch the killer, but in this town, that's easier said than done. The police department is in the grips of a wide-reaching scandal that could topple the entire force, and Jane and Stu face a series of dead ends. Until they meet Ida Lane. Ida knows too well the evil that lurks in the cornfields. Tortured by her mother's murder years before, Ida is paralyzed by the fear that she could be next. As the killer grows bolder, Jane must persuade Ida to use her remarkable gifts to help in the investigation. It's a decision that brings them closer to the killer - maybe too close.
ORDER # H1216-4 $22-90 ISBN 9781503940956