Roadwork: Stephen King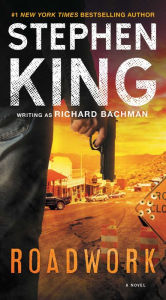 It's all coming to an end for Barton Dawes. The city's Highway 784 extension is in the process of being constructed right across town and inexorably through every aspect of Bart's existence - whether it's about to barrel over the laundry plant where he makes a living, or soon to smash through the very home where he makes a life. But as a result, something's been happening inside Bart's head that a heartless local bureaucracy isn't prepared for - a complete and irrevocable burnout of the mental circuit breaker that keeps a mild-mannered person from turning to violent means. As the wheels of progress and a demolition crew continue unabated throughout Bart's neighborhood, he's not about to give everything up without a fight. As a matter of fact, he's ready and waiting to ignite an explosive confrontation with the legislative forces gathered against him.
ORDER # H1217-1 $25-90 ISBN 9781501143830
The Empowered: Craig Parshall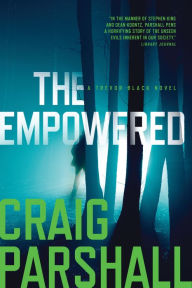 Just when a mysterious death in Washington, DC, appears to have voodoo connections rooted in New Orleans, Trevor Black also receives an invitation to speak at the national ABA convention in the city. He knows he'll be in enemy territory, both as a disbarred attorney and as a follower of Jesus, but he determines to travel there and confront the supernatural element. Right after a grisly murder in his hotel room puts him on the suspect list, his daughter disappears, leaving a note that suggests a connection to the local cult religion. Now Trevor must not only crack the case but try to protect Heather from forces of darkness clutching at her soul as well. And just as he discovers that his ability to sniff out the supernatural has its limitations, Trevor learns that this web of evil extends far beyond isolated murders, enslaving scores of innocent children, with its head perhaps linked to the highest seats of power.
ORDER # H1217-2 $23-90 ISBN 9781496411372
Dreams of Ivory and Gold: Kirk Dougal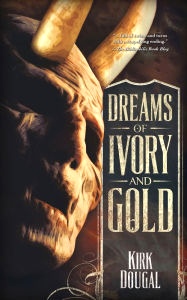 Gregor Novara hunts evil, despite being loathed by those who see him as an abomination for the incubus blood flowing through his veins. In Dreams of Ivory and Gold, Gregor Novara hunts another of his kind, seeking to stop an incubus before it can put a cataclysmic prophecy into motion - a prophecy the Catholic Church has hidden for centuries. Novara's hopes gradually turn to despair as he descends into darkness and risks giving in to the very evil he is hunting. Meanwhile, New York City homicide detective Morgan Kelly is plagued with a growing list of murdered women. The mutilated victims are interlinked by the manners of their deaths and an ancient bloodline. Fresh off a psych evaluation (and a suspension), Detective Kelly desperately seeks the killer, while also dealing with the ongoing nightmares disrupting her life. Father Roger Greene has been ordered by the Vatican to watch over the emotionally unstable emissary called Gregor Novara, while also counseling his childhood friend, the aforementioned Detective Kelly.
ORDER # H1217-3 $28-90 ISBN 9781941987339
Games with the Dead: James Nally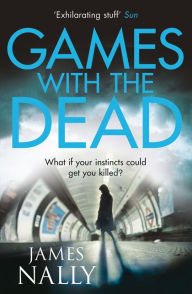 When a young woman is kidnapped, Donal is brought in to deliver the ransom money. But the tightly-planned drop off goes wrong, Julie Draper is discovered dead, and Donal finds his job on the line - a scapegoat for the officers in charge. But when Donal is delivered a cryptic message in the night, he learns that Julie was killed long before the botched rescue mission. As he digs further into the murder in a bid to clear his own name, dark revelations make one thing certain: the police are chasing the wrong man, and the killer has far more blood on his hands than they could even imagine.
ORDER # H1217-4 $23-90 ISBN 9780008149574