Midnight Curse (Disrupted Magic): Melissa F. Olson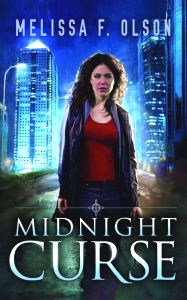 Scarlett Bernard is used to cleaning up messes. As a human who cancels out any magic around her, Scarlett's job is to keep the supernatural world hidden - at any cost. But on the eve of the Vampire Trials, a two-day tribunal that allows the otherworldly community to air their grievances, Scarlett receives a blood-soaked message from Molly, her estranged former roommate. Molly, a vampire, had been living with twelve human college students - and in one terrible night, she slaughtered them all. Scarlett believes Molly's been set up, but no one else in the Old World agrees with her. Meanwhile, the true perpetrator is determined to make sure Molly goes on trial for the massacre - and the penalty is death.
ORDER # H217-1 $23-90 ISBN 9781503942820
Brimstone Bride: Barbara J. Hancock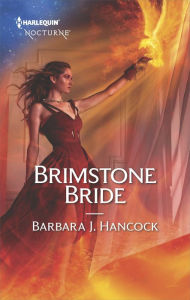 One hundred years ago, Adam Turov, master of Nightingale Vineyards, bartered his soul for freedom from the Order of Samuel and their Rogue daemon allies. But he didn't know true damnation until Victoria D'Arcy crossed the billionaire vintner's threshold. Sworn to protect her, Adam must resist with every fiber of his being a voice that sounds like an angel singing and her potent charm. An unwilling pawn of the Order, Victoria must betray Adam to save her young son. Yet the more time she spends at his estate on her clandestine mission, the harder it becomes to deny the Brimstone heat scorching a path of desire between them.
ORDER # H217-2 $10-90 ISBN 9780373139811
Bookburners: Max Gladstone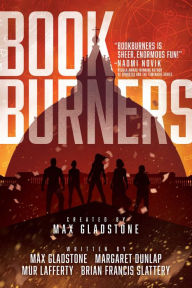 Magic is real, and hungry. It's trapped in ancient texts and artifacts, and only a few who discover it survive to fight back. Detective Sal Brooks is a survivor. She joins a Vatican-backed black-ops anti-magic squad - Team Three of the Societas Librorum Occultorum - and together they stand between humanity and the magical apocalypse. Some call them the Bookburners. They don't like the label. Supernatural meets The Da Vinci Code in a fast-paced, kickass character driven novel chock-full of magic, mystery, and mayhem, written collaboratively by a team of some of the best writers working in fantasy.
ORDER # H217-3 $29-90 ISBN 9781481485562
The Case of the Green-Dressed Ghost: Lucy Banks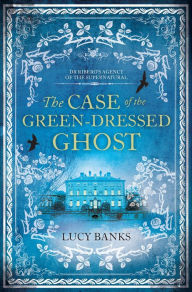 Kester Lanner didn't know what to expect when he followed his mother's dying request to contact the mysterious Dr. Ribero, but he wasn't expecting to find his long lost father. Nor was he expecting to join the family business: catching supernatural spirits. Kester is intrigued despite his fear, and finds himself drawn into an ancient ghost story that will test the entire agency.He soon becomes enmeshed in a struggle with the spirit, who is so malevolent and haunting that his first real case might just be his last.
ORDER # H217-4 $23-90 ISBN 9781944995041