Royal Enchantment: Sharon Ashwood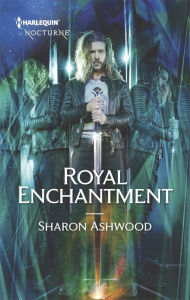 Guinevere's marriage to Arthur was a political partnership, never a romance. Merlin knows that the king's court, newly restored at a medieval theme park, will only be complete if Arthur has his lady. Little did anyone suspect that once Guinevere gets a taste of twenty-first-century freedoms that this ancient queen would lose interest in belonging to any man - even a royal one. It takes a dragon, and some passionate nights spent in each other's arms, to lure her back to her husband's side. Arthur is willing to accept Gwen's help in protecting the new Camelot from a fae menace, but the bigger challenge will be wooing back Guinevere for a second chance at love.
ORDER # H717-1 $9-90 ISBN 9780373139910
Her Guardian Shifter: Karen Whiddon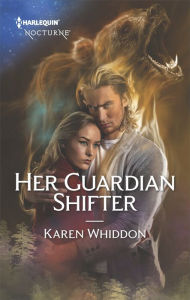 A rare Vedjorn bear shifter, Eric Mikkelson lives on his own terms. So allying with wolf shifters, even gorgeous Julia Jacobs, bristles his loner instincts. But Eric must protect his infant son from the dangerous shifter cult stalking him. However, keeping JJ at arm's length proves nearly impossible. She gets under Eric's skin, exposing them to new risks as their staggering attraction defies Pack laws, and JJ's own dark secrets fester between them. When the safe haven of their shifter-friendly town is violated, lying low is no longer an option. Julia and Eric must embrace the power of their inner beasts, even if it means sacrificing their forbidden bond.
ORDER # H717-2 $9-90 ISBN 9780373139903
Blue Plague: Survival: Thomas A. Watson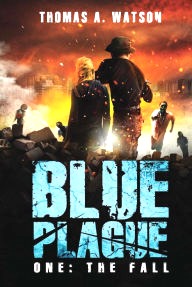 The Blue Plague came roaring out of the Congo and into the United States - and it can't be stopped. The Infected become violently insane and impossibly strong. They're not zombies - no, that would be too easy - they're something much worse. The Infected are violent and unstoppable, but they can think. They can heal from most wounds. And worst of all - they can reproduce. Bruce, Debbie, Mike and Nancy have been preparing for the worst for years. There's nothing to do but bug out - and they know exactly where to go. But on the arduous journey to reach the sanctuary of their farm, they confront thousands of The Infected. Along the way they make some invaluable new friends, and together, the emboldened troop kicks the hell out of the Infected - and the equally dangerous marauders who are willing to murder anyone in their way. Join Bruce, Mike, and their newfound friends as they battle their way across Infected Louisiana, thwarting every foe imaginable in order to reach the sanctuary of their farm.
ORDER # H717-3 $13-90 ISBN 9781618686985
Witch's Hunger: Deborah LeBlanc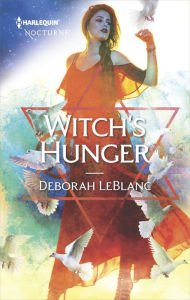 As a Triad witch, Vivienne François knows better than to let Nikoli Hyland get too close. Her family's ancient curse means Viv can never be with the sexy human warrior. If she succumbs to her forbidden desires, she risks losing everything and putting all humanity in danger. Still, Nikoli affects her like no other. Nikoli swore an oath to protect the world from the Cartesians, interdimensional beasts bent on destruction. He needs Viv's help to defeat them, but the feisty beauty's company makes focusing on the mission difficult. Viv and Nikoli know how to fight evil; it's battling their hearts that could be their undoing.
ORDER # H717-4 $9-90 ISBN 9780373139934