The Fifth House of the Heart: Tripp, Ben.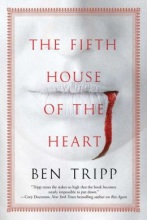 Asmodeus 'Sax' Saxon-Tang, a vainglorious antiques dealer who has killed vampires for their treasures, leads a ragtag band of mercenaries and slayers across Europe to confront an ageless monster who has threatened Sax's loved ones.
ORDER # H615-1 $19-90 ISBN 9781476782638
Little Girls: A Ghost Story: Malf, Ronald.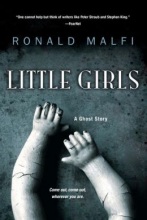 Inheriting her childhood home after her distant father's suicide, Laurie notices disturbing manifestations in the house and sees an uncanny resemblance between her daughter's new friend and her own childhood playmate.
ORDER # H615-2 $18-90 ISBN 9781617736063
The Blumhouse Book of Nightmares: The Haunted City: Blum, Jason, ed.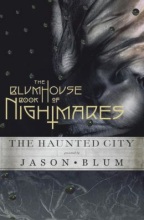 A collection - curated by the founder of Blumhouse Productions, responsible for such micro-budget, high-impact scary movies as Paranormal Activity and The Purge - showcases chilling tales of horror from a group of authors, filmmakers and screenwriters, including Ethan Hawke and Eli Roth. Tour.
ORDER # H615-3 $39-90 ISBN 9780385539999