Her Guardian Shifter: Karen Whiddon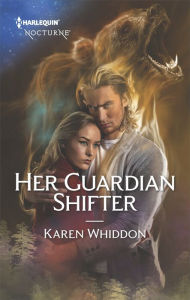 A rare Vedjorn bear shifter, Eric Mikkelson lives on his own terms. So allying with wolf shifters, even gorgeous Julia Jacobs, bristles his loner instincts. But Eric must protect his infant son from the dangerous shifter cult stalking him. However, keeping JJ at arm's length proves nearly impossible. She gets under Eric's skin, exposing them to new risks as their staggering attraction defies Pack laws, and JJ's own dark secrets fester between them. When the safe haven of their shifter-friendly town is violated, lying low is no longer an option. Julia and Eric must embrace the power of their inner beasts, even if it means sacrificing their forbidden bond.
ORDER # H617-1 $9-90 ISBN 9780373139903
Strangers of the Night: Megan Hart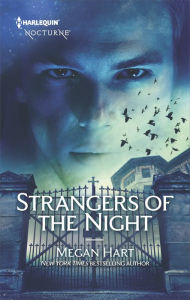 Three young people with a shared tragic past that left them burdened as well as blessed with supernatural talents are now the target of forces determined to harm them. But their fate rests with the strangers that help them - a nurse at a mental hospital, a detective and a small-town librarian - strangers who must suspend their own disbelief to protect them. In this enthralling trilogy, these fearless, damaged souls are ready to embrace the unfathomable but are wholly unprepared for the passion they find in the arms of a stranger.
ORDER # H617-2 $9-90 ISBN 9780373139897
The Man of Legends: Kenneth Johnson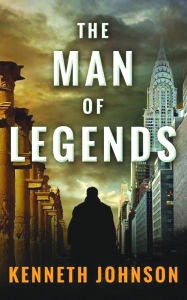 New York City, New Year's weekend, 2001. Jillian Guthrie, a troubled young journalist, stumbles onto a tantalizing mystery: the same man, unaged, stands alongside Ulysses S. Grant, Theodore Roosevelt, and Gandhi in three different photographs spanning eighty-five years of history. In another part of town, Will - an enigmatic thirty-three-year-old of immense charm, wit, and intelligence - looks forward to the new year with hope and trepidation. Haunted by his secret past and shadowed by a dangerous stranger, he finds himself the object of an intense manhunt spearheaded by an ambitious Vatican emissary and an elderly former UN envoy named Hanna. During the next forty-eight hours, a catastrophic event unites Will, Jillian, and Hanna - and puts them in the crosshairs of a centuries-old international conspiracy. Together, the three must unravel an ancient curse that stretches back two millennia and beyond, and face a primal evil that threatens their lives and thousands more.
ORDER # H617-3 $22-90 ISBN 9781477819685
Royal Enchantment: Sharon Ashwood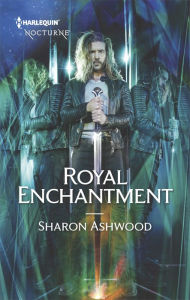 Guinevere's marriage to Arthur was a political partnership, never a romance. Merlin knows that the king's court, newly restored at a medieval theme park, will only be complete if Arthur has his lady. Little did anyone suspect that once Guinevere gets a taste of twenty-first-century freedoms that this ancient queen would lose interest in belonging to any man - even a royal one. It takes a dragon, and some passionate nights spent in each other's arms, to lure her back to her husband's side. Arthur is willing to accept Gwen's help in protecting the new Camelot from a fae menace, but the bigger challenge will be wooing back Guinevere for a second chance at love.
ORDER # H617-4 $9-90 ISBN 9780373139910