Part of the Silence: Debbie Howells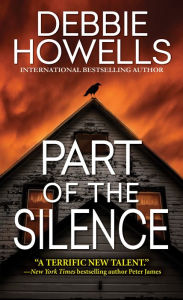 When they find Evie Sherman left for dead in a maize field, the young woman has no recollection of who she is. But after three days in a hospital bed, she remembers two names: her own, and that of her three-year-old daughter, Angel. The police can find no evidence of the girl's existence. But Evie knows her daughter's voice, her chameleon eyes, every precious hair on her head - and that Angel is in grave danger. So how can she be losing her mind? As Evie's grasp on reality slips away, she's haunted by the same three-word warning: Trust no one. But who can't she trust? The police? The doctors and nurses? Or the mysterious figure who's been watching her, who knows all her secrets, and is ready to step out of the silence.
ORDER # H619-1 $11-95 ISBN 9780786039579
Mahoney's Camaro: Michael J. Clark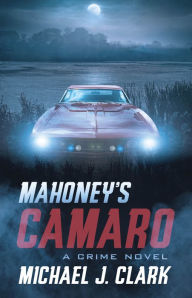 It's the summer of 1985 and mechanic Steve Mahoney is dreaming big about owning his own shop. He's getting there as slowly as possible, working one night shift at a time for a local towing company. One night, called to retrieve a car from the murky Red River, Mahoney finds the replacement body to his prized but damaged '67 Camaro. There's also a body inside the car, handcuffed to the steering wheel. Mahoney's able to snap the Camaro up cheap at a salvage auction, but once he's restored the car to its former glory, he discovers that its last driver is standard spectral equipment on his new ride, and she's not leaving until she finds out who sent her to a watery grave.
ORDER # H619-2 $26-90 ISBN 9781770414037
Bone Deep: Sandra Ireland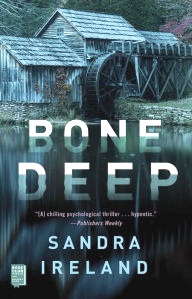 Mac, a retired academic and writer, is working on a new collection of folktales, inspired by local legends, and at the insistence of her only child, Arthur, she hires a young assistant, Lucie, to live in a cottage on her property and help her transcribe them. What Arthur doesn't know is that his mother is determined to keep the secrets of her past from ever being discovered. And what Mac doesn't know is that Lucie has a few complicated secrets of her own. The creaking presence of an ancient water mill next to Mac's property that used to grind wheat into flour serves as an eerie counterpoint for these two women as they circle warily around each other, haunted by the local legend of two long-dead sisters, ready to point accusing fingers from the pages of history.
ORDER # H619-3 $26-90 ISBN 9781982105075
Disorder: Johan Fundin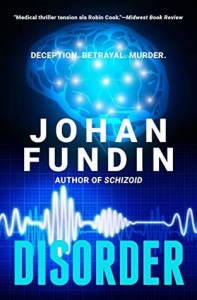 Cat is a hot multimillionaire supermodel but her life is far from perfect. She suffers from a chronic brain disorder and she is being stalked by a figure in a raincoat. Who is he - or it? In connection with the bizarre death of the founder of a groundbreaking biotechnology institute, Cat is pulled into a sinister corporate plot with a global backwash.
ORDER # H619-4 $26-90 ISBN 9781999981709