Bats Out Of Hell: Smith, Guy N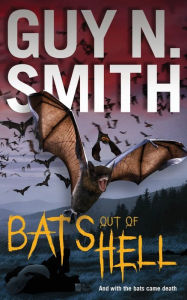 'A deaty virus escapes from a research centre.'
Professor Brian Newman had accidentally created a deadly new virus. In a single glass cage in his laboratory, its first victims were slowly dying in mortal agony. For the sake of the world, the bats in that cage must never be released.
But glass is all too easily broken.
Guy N. Smith has written over 75 horror novels. Since his werewolf novels (1974-77), he has written about virtually every aspect of the horror genre and is best known for his Crabs and Sabat books. He is still writing.
ORDER # H520-1 $25-90 ISBN 9781911415176
Psi-Wars: Classified Cases of Psychic Phenomena: Viola, Joshua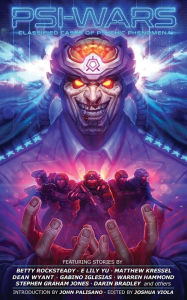 From Atlantis to the Third Reich and beyond, these thirteen original tales of cerebral science fiction and horror explore the evils that abound when humanity wields extraordinary minds as weapons, whether to wage war or prevent it. Steeped in psychic savagery, telekinetic combat, and extrasensory espionage, PSI-WARS imagines corrupt governments and daring operatives, gods and soldiers and hackers and spies. The authors don't flinch when they peer around the darkest, most violent corners of the human psyche. Will you?
ORDER # H520-2 $28-90 ISBN 9781733917773
Scary stories to tell in the Dark: Stories, Jonh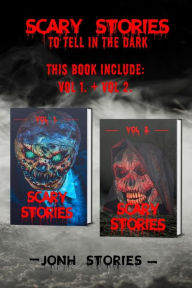 Do you love horror stories? The type of stories that you read to your children to warn them about the horrors of the night? Are you a newcomer to the genre, or are you a veteran that has already went through the raunchiest most devastating stories out there already? Well then, this is the perfect midnight "snack" for you.
This anthology story depicts every corner of hell possible in order to make you feel that chill running down your spine. Whether it's ghosts, killers, monsters or whatnot, we've got you covered. These stories are also for all ages, although we will say that we're not afraid to get into the gory details either.
So, are you interested in a thrilling mystery? Will the detective find the right answers before it all goes to "hell", or will he fail, missing the trail of bodies altogether? Will the cute foreign couple take the mental abuse from their boss lying down or will they fight back, one slice at a time? Is that your wife sitting next to your bed or is it something else?
ORDER # H520-3 $24-90 ISBN 9798642909065
A Taste Of Home: Miller, C Derick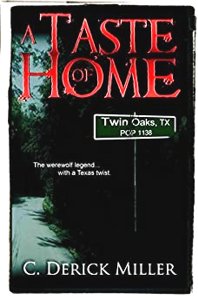 Toby Liberman is nearing the end of his rope. After a fateful confrontation with his wife's lover, he is chased into the woods only to be discovered by an unidentifiable creature. He is attacked and rendered unconscious. Upon waking at the scene of a gruesome triple homicide, Toby is arrested as the sole suspect and thrown into a jail cell with a strange man that knows way too much about his predicament. The stranger reveals to Toby that he now possesses the curse of the werewolf. Using his new-found strength to flee his captors, Toby begins to discover that things are not what they seem in the sleepy town of Twin Oaks, TX. Now hunted by law enforcement, as well as the town's gun toting civilians, Toby seeks vengeance against his false accusers and embarks upon a quest to clear his name once and for all.
ORDER # H520-4 $18-90 ISBN 9798635661512
The Surface: Scudiere, A J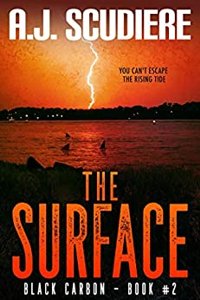 When the rains came the first time and campus flooded, Cage thought it was a freak weather incident. Joule saw it for what it was - a warning.Life went back to normal when most of the water receded. But the standing puddles left behind weren't normal. Something had laid eggs in it. The creatures from the San Fransisco Bay found a path into the floodwaters. As the rain comes harder the second time, the flood is much deeper and those who go underwater don't come back up. The rip-currents are the least dangerous things in the water. Can Cage and Joule escape? How will they survive when even the land isn't safe? And what about the ones they left behind?
ORDER # H520-5 $24-90 ISBN 9781948059510