The Shimmer: Carsten Stroud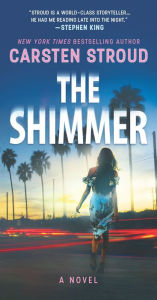 A high-speed police chase kicks Sergeant Jack Redding of the Florida Highway Patrol and his new trainee, Julie Karras, into a shoot-out that ends with one teenage girl dead, another in cuffs and the driver of the SUV fleeing into the Intracoastal Waterway. Redding stays on the hunt, driven by the trace memory that he knows that running woman - and he does, because his grandfather, a cop in Jacksonville, was hunting the same woman in 1957. Redding and his partner, Pandora Jansson, pursue a seductive serial killer who can ride The Shimmer across decades. The trail cuts from modern-day Jacksonville to Mafia-ruled St. Augustine in 1957, then to the pre-World War I French Quarter of New Orleans. The stakes turn brutal when Redding, whose wife and child died in a crash the previous Christmas Eve, faces a terrible choice: help his grandfather catch the killer, or change time itself and try to save his wife and child.
ORDER # H1119-1 $13-30 ISBN 9780778308942
Stranger Things: Suspicious Minds: Gwenda Bond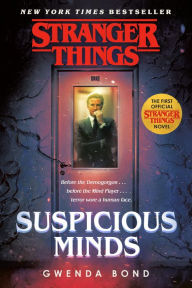 Itís the summer of 1969, and the shock of conflict reverberates through the youth of America. As a student at a quiet college campus in the heartland of Indiana, Terry Ives couldnít be farther from the front lines of Vietnam or the protests in Washington. But the world is changing, and Terry isnít content to watch. When word gets around about an important government experiment in the small town of Hawkins, she signs on as a test subject for the project, code-named MKULTRA. The remote lab, deep in the woods, contains a mystery Terry is determined to uncover. Behind the walls of Hawkins National Laboratory - and the piercing gaze of its director, Dr. Martin Brenner - lurks a conspiracy greater than Terry could have ever imagined. To face it, sheíll need the help of her fellow test subjects, including a young girl with unexplainable superhuman powers and a number instead of a name: 008.
ORDER # H1119-2 $26-90 ISBN 9781984819604
NVK: Temple Drake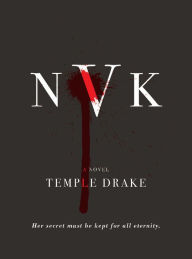 One night in 2012, executive Zhang Guo Xing takes a group of European clients to a fashionable nightclub in Shanghai. While there, he meets a strikingly beautiful young Western woman called Naemi Vieno Kuusela. The physical attraction between them proves irresistible, and they embark on an intoxicating affair. But Naemi is not what she appears to be. To Zhangís surprise, she veers between passion and wariness, conducting the relationship entirely on her own terms. He feels driven to find out more about her, and is swiftly drawn into a web of intrigue, mystery, and horror. Is she a ghost? A demon? Do the living dead walk the streets of twenty-first century Shanghai?
ORDER # H1119-3 $25-90 ISBN 9781590519356
Dark Ink: Gary Kemble

No Picture Available

Investigating sordid political corruption, journalist Harry Hendrick grows uneasy when he hears rumours of a chilling figure behind it. Mistress Hel plies her dark arts from a luxurious suburban lair, motivated by a desire for revenge from a past marred by terrible wrongs.
Harry hears of demonic visions, of people under a supernatural thrall, and is slowly drawn into her web. Inside are diabolical ceremonies and visions that threaten both his sanity and his life; something black and infernal reaching out into the world.

ORDER # H1119-4 $26-90 ISBN 9781785656453