Red Glove (The Curse Workers): Holly Black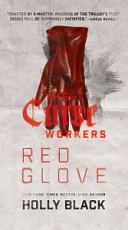 Curses and cons. Magic and the mob. In Cassel Sharpe's world, they go together. Cassel always thought he was an ordinary guy, until he realized his memories were being manipulated by his brothers. Now he knows the truth - he's the most powerful curse worker around. A touch of his hand can transform anything - or anyone - into something else. After rescuing his brothers from Zacharov's retribution and finding out that Lila will never be his, Cassel is trying to reestablish some kind of normalcy in his life. That was never going to be easy for someone from a worker family tied to one of the big crime families, and a mother whose cons get more reckless by the day. But Cassel is also coming to terms with what it means to be a transformation worker and figuring out how to have friends.
ORDER # H1015-1 $13-50 ISBN 9781481444545
The Drowning God: James Kendley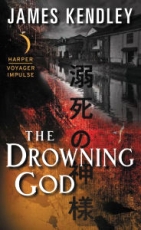 To uncover modern Japan's darkest, deadliest secret, one man must face a living nightmare from his childhood.
Few villagers are happy when Detective Tohru Takuda returns to his hometown to investigate a string of suspicious disappearances. Even the local police chief tries to shut him out from the case. For behind the conspiracy lurks a monstrous living relic of Japan's pagan history: the Kappa. Protected long ago by a horrible pact with local farmers - and now by coldly calculating corporate interests - the Kappa drains the valley's lifeblood, one villager at a time. As the body count rises, Takuda must try to end the Drowning God's centuries-long reign of terror, and failure means death - or worse.
ORDER # H1015-2 $12-25 ISBN 9780062360663
Fear City (Repairman Jack): F. Paul Wilson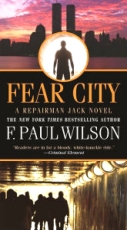 Rage, terror, and redemption: these are the stones upon which F. Paul Wilson builds the concluding chapter of Repairman Jack: The Early Years, the prequel trilogy focusing on the formative years of Wilson's globally popular supernatural troubleshooter.
The strands of Jack's life, established in the first two books, Cold City and Dark City, are now woven into a complete pattern. Centered around an obscure group of malcontents intent on creating a terrible explosion in New York City in 1993, Fear City shows the final stages of young Jack becoming Repairman Jack. It is a dark and terrible story, full of plots and needless mayhem, with secret agents, a freelance torturer, a secret society as old as human history, love, death, and a very bleak triumph. Jack threads his way through this intricate maze, as people he loves are stripped away from him in a way that presages the later epic series of novels.
ORDER # H1015-3 $13-50 ISBN 9780765368058
The New Hunger: Isaac Marion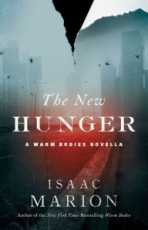 The end of the world didn't happen overnight. After years of war, societal breakdown, freak storms, and rising tides, humanity already hovered near the edge. Then came the most unexpected threat of all: the world's corpses rising up to deliver the final blow. Born into this bleak and bloody landscape, twelve-year-old Julie struggles to hold on to hope as she and her parents drive across the wastelands of America on a nightmarish road trip in search of a new home. Hungry, lost, and terrified, sixteen-year-old Nora finds herself her brother's sole guardian after her parents abandon them in the not-quite-empty ruins of Seattle.
ORDER # H1015-4 $13-50 ISBN 9781476799650