The Apartment (Blumhouse Books): S L Grey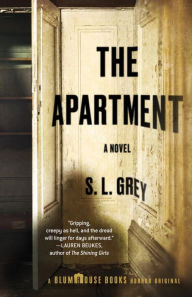 Mark and Steph have a relatively happy family with their young daughter in sunny Cape Town until one day when armed men in balaclavas break in to their home. Left traumatized but physically unharmed, Mark and Steph are unable to return to normal and live in constant fear. When a friend suggests a restorative vacation abroad via a popular house swapping website, it sounds like the perfect plan. They find a genial, artistic couple with a charming apartment in Paris who would love to come to Cape Town. Mark and Steph can't resist the idyllic, light-strewn pictures, and the promise of a romantic getaway. But once they arrive in Paris, they quickly realize that nothing is as advertised. When their perfect holiday takes a violent turn, the cracks in their marriage grow ever wider and dark secrets from Mark's past begin to emerge.
ORDER # H1016-1 $22-90 ISBN 9781101972946
Tuskers III: The Omnivore Wars: Duncan McGeary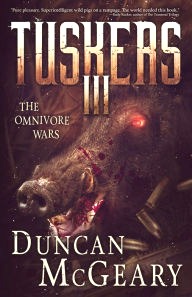 The wild pig invasion of Saguaro was a three day wonder. But Cathy Comfort, host of the cable crime program, Cathy Comfort's Justice, senses there was something more to the story than rabid pigs. With her young producer, Seth, she heads to Arizona to investigate, little realizing she's landing right in the middle of the Aporkcalypse. The Tuskers are alive and breeding and smarter than ever. With the young scientific genius, Tesla, and the military leader, Napoleon, they are ready to take on humanity. Only one species will survive The Omnivore Wars. Tuskers III continues Duncan McGeary's Wild Pig Apocalypse series.
ORDER # H1016-2 $22-90 ISBN 9781941987599
Dead Souls: J. Lincoln Fenn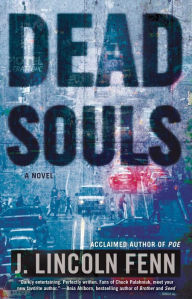 When Fiona Dunn is approached in a bar by a man who claims he's the devil, she figures it's just some kind of postmodern-slash-ironic pickup line. But a few drinks in, he offers her a wish in exchange for her immortal soul, and in addition, Fiona must perform a special favor for him whenever the time comes. Fiona finds the entire matter so absurd that she agrees. Bad idea. Not only does Fiona soon discover that she really was talking to the devil incarnate, but she's now been initiated into a bizarre support group of similar "dead souls" - those who have done the same thing as Fiona on a whim, and who must spend their waking hours in absolute terror of that favor eventually being called in - and what exactly is required from each of them in order to give the devil his due.
ORDER # H1016-3 $23-90 ISBN 9781501110931