Storm's Edge: Tony Healey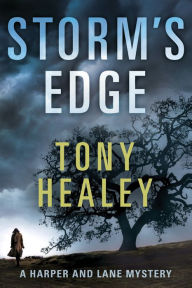 An insidious evil has taken root in the small town of Hope's Peak, North Carolina.
In the midst of an internal investigation, the police department is thrown into chaos when Captain Frank Morelli is gunned down on his own front lawn. Detective Jane Harper suspects that someone is tying up loose ends - a conviction that only grows stronger when she witnesses the execution of another officer in broad daylight. With no one else to turn to, Jane seeks the help of psychic Ida Lane. Ida thought she'd finally find peace after the death of the man who murdered her mother. But as the town emerges from the shadow cast by that serial killer, they discover that there is more than one monster hiding in the darkness. Desperate to lay her ghosts to rest, Ida puts her extraordinary skills to the test. Together, she and Jane must uncover the truth - or be permanently silenced like the rest.
ORDER # H1017-1 $26-90 ISBN 9781612185316
Joe Ledger: Unstoppable: Bryan Thomas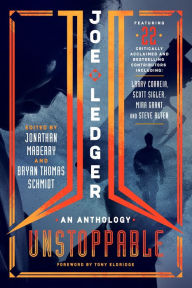 Original stories in Jonathan Maberry's New York Times bestselling Joe Ledger universe by Larry Correia, Mira Grant, Scott Sigler, David Farland, Christopher Golden, Tim Lebbon, Steve Alten, Jon McGoran, Dana Fredsti, Jennifer Campbell-Hicks, Javier Grillo-Marxuach, Bryan Thomas Schmidt, GP Charles, Keith DeCandido, James A. Moore, Aaron Rosenberg, Nicholas Steven, James Ray Tuck, Jeremy Robinson, and Maberry himself.
ORDER # H1017-2 $26-90 ISBN 9781250090805
Under a Watchful Eye: Adam Nevill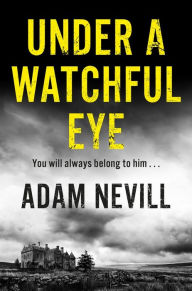 Seb Logan is being watched. He just doesn't know by whom. When the sudden appearance of a dark figure shatters his idyllic coastal life, he soon realizes that the murky past he thought he'd left behind has far from forgotten him. What's more unsettling is the strange atmosphere that engulfs him at every sighting, plunging his mind into a terrifying paranoia. Imprisoned by despair, Seb fears his stalker is not working alone, but rather is involved in a wider conspiracy that threatens everything he has worked for. For there are doors in this world that open into unknown places. Places used by the worst kind of people to achieve their own ends. And once his investigation leads him to stray across the line and into mortal danger, he risks becoming another fatality in a long line of victims.
ORDER # H1017-3 $17-90 ISBN 9781509820412