The Delphi Revolution: Rysa Walker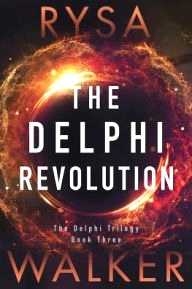 Eighteen-year-old Anna Morgan is on the run from the very government project that created her abilities. Now they seek to weaponize the gift she doesn't want and can't control: the invasion of her mind and her body by spirits, some of whom have their own unusual powers. Her latest "hitcher" is a former top Delphi executive. Unlike Anna's previous guests, this one has taken over, and he's on a personal mission of revenge. The target is Senator Ronald Cregg, a corrupt, power-hungry presidential candidate. One of Delphi's creators, he's now manipulating the public into believing "psychic terrorists" are a scourge to be eliminated. There's only one way to stop him, but Anna draws the line at murder.
ORDER # H1018-1 $13-90 ISBN 9781542048408
Teeth of the Wolf: Dan Rabarts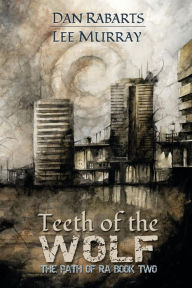 Scientific consultant Penny Yee has barely drawn breath before Detective Inspector Tanner assigns her another suspicious death, with Matiu tagging along for the ride. That's fine as long as he stays outside the crime scene tape, but when one of Matiu's former cronies turns up dead, Penny wonders if her brother might be more than just an innocent bystander. While she's figuring that out, the entire universe conspires against her, with a cadaver going AWOL, her DNA sequencer spitting the dummy, and the rent due any day. Even the weather has it in for her. But that's not the worst of it; Penny's parents have practically announced her nuptials to Craig Tong!
ORDER # H1018-2 $24-90 ISBN 9781947879072
Running Scared: Lisa Jackson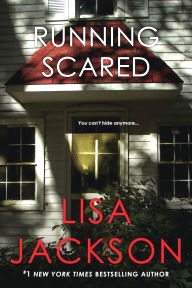 Kate Summers' teenage son, Jon, has been having nightmares. Someone is chasing him, the footsteps drawing relentlessly nearer. Jon can't see the man's face. He only senses that danger is coming - and there's no way to stop it. "Never tell anyone he's not your boy," was the warning. And Kate hasn't. Not since the day fifteen years ago when she was offered what she most wanted - a healthy newborn baby. He was hers to keep, provided she moved far away, for good. She's kept her word, raising Jon in a small Oregon town, lying to him for both their sakes. Despite his gift - or curse - of premonition, Jon hasn't divined that he was adopted illegally. But now Kate's long-ago choices are engulfing the life she's tried to build.
ORDER # H1018-3 $24-90 ISBN 9781496710468
The Skeleton Makes a Friend: Leigh Perry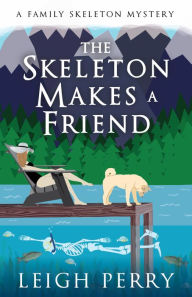 Georgia Thackery is feeling pretty good about her summer job teaching at prestigious Overfeld College, and she's renting a rustic cabin right by a lake for herself, her daughter, Madison, and her best friend, Sid the Skeleton. Together again, the trio are enjoying the quiet when a teenager named Jen shows up looking for her friend. Georgia doesn't recognize the name, but she learns that the person Jen was looking for is actually Sid. Sid reveals that he and Jen are part of a regular online gaming group that formed locally, and one of their members has gone missing. Sid admits that he might have bragged about his investigative prowess, enough so that Jen wants him to find their missing player.
ORDER # H1018-4 $23-90 ISBN 9781635764444