Unmasking the Shadow Man: Herbert, Debbie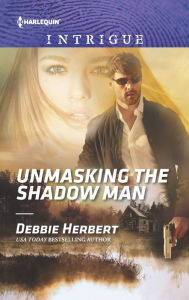 Officer Liam Andrews knows trouble when he sees it, and trouble should be Harper Catlett's middle name. Especially considering the mysterious goings-on in the home where Harper's sister died decades before. Secretly working undercover, Liam is soon roped into Harper's amateur detective work as she probes Baysville's sordid secrets. But together, can the pair solve these long-buried crimes - before they both wind up dead?
ORDER # H919-1 $11-95 ISBN 9781335604682
The Beauty: Whiteley, Aliya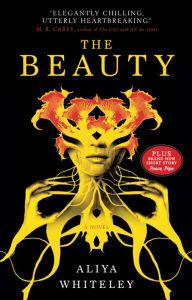 Somewhere away from the cities and towns, a group of men and boys gather around the fire each night to listen to their stories in the Valley of the Rocks. Theirs is a world without women, and the men are waiting to pass into the night. Meet Nate, the storyteller, and the new secrets he brings back from the woods. Where the women's bodies were buried, something strange is growing. Discover the Beauty.
ORDER # H919-2 $11-95 ISBN 9781789091823
Doctor Sleep: King, Stephen
Years ago, the haunting of the Overlook Hotel nearly broke young Dan Torrance's sanity, as his paranormal gift known as "the shining" opened a door straight into hell. And even though Dan is all grown up, the ghosts of the Overlook - and his father's legacy of alcoholism and violence - kept him drifting aimlessly for most of his life. Now, Dan has finally found some order in the chaos by working in a local hospice, earning the nickname "Doctor Sleep" by secretly using his special abilities to comfort the dying and prepare them for the afterlife. But when he unexpectedly meets twelve-year-old Abra Stone - who possesses an even more powerful manifestation of the shining.
ORDER # H919-3 $15-95 ISBN 9781982138868
Holy Ghost: Sandford, John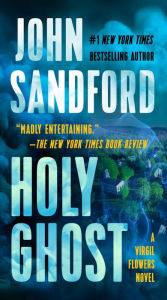 Wheatfield, Minnesota: a metropolis of six hundred souls and change, for which the word "moribund" might have been invented. Nothing ever happened there and nothing ever would - until the mayor of sorts (campaign slogan: "I'll Do What I Can") and his precocious teenage buddy come up with a scheme to put Wheatfield on the map. Should something dramatic occur - say, that the apparition of the Virgin Mary miraculously appeared at the local Catholic Church - the whole town would be turned into a shrine, attracting thousands of pilgrims. And all those pilgrims needed food, shelter, all kinds of crazy things. The town would get rich! What could go wrong?
ORDER # H919-4 $13-90 ISBN 9780735217348