Longarm and the Sonora Siren: Evans, Tabor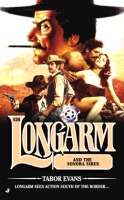 Going rogue to recover a stolen Army payroll, Deputy U.S. Marshal Custis Long rescues a kidnapped senorita only to be conned by this seductive siren who takes off with his money - and his heart.
ORDER # G414-1 $10-90 ISBN 9780515154344
Night Terror No. 391 (The Trailsman): Sharpe, Jon.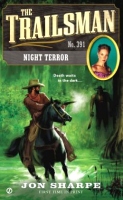 The Trailsman gets ready to face off against a killer in the wilds of Arkansas swamp country who is beheading his victims in an unimaginable act of savagery that cannot go unpunished.
ORDER # G414-2 $10-90 ISBN 9780451468024
Ralph Compton Double-Cross Ranch (Ralph Compton Westerns): Mayo, Mattew P. & Compton, Ralph.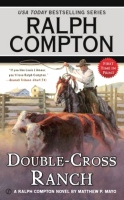 When murderous outlaws overrun a neighboring ranch and hold his former love, Sue-Ellen Winstead, prisoner, rancher Ty Farraday rides to her rescue only to discover that his troubles are just beginning.
ORDER # G414-3 $10-90 ISBN 9780451468239
Ralph Compton The Cheyenne Trail (Ralph Compton Westerns): Sherman, Jory & Compton, Ralph.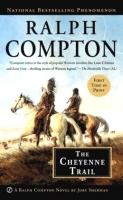 When his old friend Ransom Barnes's ranch is attacked and burned by a marauding band of Cheyenne warriors, Chip Chippendale will do anything to help him even if it makes making a few new enemies.
ORDER # G414-4 $10-90 ISBN 9780451467980