Titans: Leila Meacham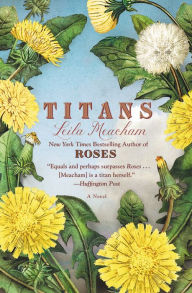 Texas in the early 1900s, its inhabitants still traveling by horseback and barely familiar with the telephone, was on the cusp of an oil boom that, unbeknownst to its residents, would spark a period of dramatic changes and economic growth. In the midst of this transformative time in Southern history, two unforgettable characters emerge and find their fates irrevocably intertwined: Samantha Gordon, the privileged heiress to the sprawling Las Tres Lomas cattle ranch near Fort Worth, and Nathan Holloway, a sweet-natured and charming farm boy from far north Texas. As changes sweep the rustic countryside, Samantha and Nathan's connection drives this narrative compulsively forward as they love, lose, and betray. In this grand yet intimate novel, Meacham once again delivers a heartfelt, big-canvas story full of surprising twists and deep emotional resonance.
ORDER # G417-1 $23-90 ISBN 9781455533848
A Man of Genius: Janet Todd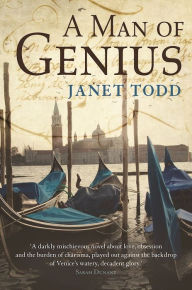 Set in bustling Regency England and decaying Venice, A Man of Genius portrays a psychological journey from safety into secrecy and obsession. After a troubled childhood, Ann achieves independence earning her living as an author of Gothic novels. Within a group of male writers, she meets and is enthralled by the supposed poetic genius, Robert James. They become uneasy lovers. Ann and Robert travel from London through a Europe exhausted by the Napoleonic Wars. They arrive in a Venice of spies and intrigue, where their relationship becomes tortuous and Robert descends into near madness. Forced to flee with a stranger, Ann delves into her past to be jolted by a series of revelations about her lover, her parentage, the stranger, and herself.
ORDER # G417-2 $22-90 ISBN 9781908524829
Stranger, Father, Beloved: Taylor Larsen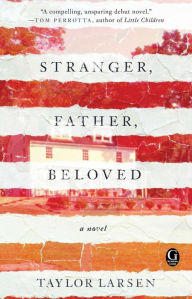 When Michael James sees his wife Nancy chatting with a stranger at a party, his intuition tells him that he's watching her with the man she should have married. He quickly begins a campaign to replace himself within his own family with this other man - who, to him, is worthier, better, and kinder - all so his faithful wife Nancy, his beautiful teenage daughter Ryan, and his young son Max can live the lives they deserve. While Michael pursues this man's friendship, Ryan goes through a period of sexual awakening and rebellion and distances herself from her family, and the quiet, weak Nancy becomes increasingly befuddled and frustrated by the behaviors of her husband and daughter. As tension and uncertainty build in their home, the James family slowly unravels.
ORDER # G417-3 $23-90 ISBN 9781501124778
The Second Bride: Katharine Swartz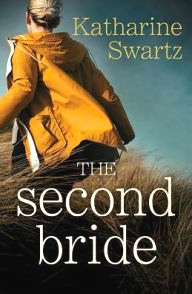 Ellen Tyson's idyllic village life is derailed when Annabelle moves in. The teenage daughter from her husband's first marriage, Annabelle is seventeen, surly, and defiant. And she has no interest in being part of her father's second family. When a death certificate from the 1870s, hidden beneath the floorboards of their attic, is discovered during a renovation, Ellen tries to use it as a way to get closer to Annabelle. But as both women learn about Sarah Mills who died in 1872, they find the past reflected in their own lives in strange and startling ways.
ORDER # G417-4 $22-90 ISBN 9781782642121