Everybody's Fool: Richard Russo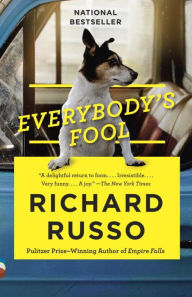 In these pages, Richard Russo to North Bath, the Rust Belt town first brought to unforgettable life in Nobody's Fool. Now, ten years later, Doug Raymer has become the chief of police and is tormented by the improbable death of his wife - not to mention his suspicion that he was a failure of a husband. Meanwhile, the irrepressible Sully has come into a small fortune, but is suddenly faced with a VA cardiologist's estimate that he only has a year or two left to live. As Scully frantically works to keep the bad news from the important people in his life, we are reunited with his son and grandson - with Ruth, the married woman with whom he carried on for years - and with the hapless Rub Squeers, who worries that he and Sully aren't still best friends. Filled with humor, heart, and hard-luck characters you can't help but love, Everybody's Fool is a crowning achievement from one of the great storytellers of our time.
ORDER # G117-1 $24-90 ISBN 9780307454829
A Year of Being Single: Fiona Collins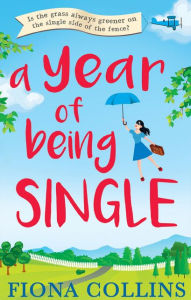 Three friends. One year. Absolutely no men. Imogen is supposed to be on the most romantic weekend of her life and instead she's quickly realised that her current boyfriend definitely isn't 'The One' and actually One Big Mistake. Frankie is fed up. Fed up of her good-for-nothing husband and her four, unappreciative children. Well, they hardly notice her anyway, maybe it's time to shake it up a little. Grace thought she had the perfect life. Gorgeous little boy and perfect, hardworking husband. Or rather, she did, until she realised her husband was shagging his 'work'. These single ladies don't need to put a ring on it, right? Perfect for fans of Jane Costello, Helen Fielding and Fiona Gibson, don't miss this brilliant debut bestseller from Fiona Collins! What readers are saying about A Year of Being Single: 'It's harder than it seems to stay single for a year.
ORDER # G117-2 $11-90 ISBN 9780008211462
Sisters One, Two, Three: Nancy Star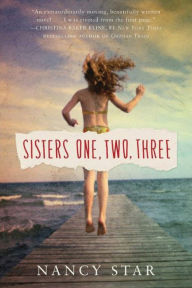 After a tragic accident on Martha's Vineyard, keeping secrets becomes a way of life for the Tangle family. With memories locked away, the sisters take divergent paths. Callie disappears, Mimi keeps so busy she has no time to think, and Ginger develops a lifelong aversion to risk that threatens the relationships she holds most dear. When a whispered comment overheard by her rebellious teenage daughter forces Ginger to reveal a long-held family secret, the Tangles' carefully constructed web of lies begins to unravel. Upon the death of Glory, the family's colorful matriarch, and the return of long-estranged Callie, Ginger resolves to return to Martha's Vineyard and piece together what really happened on that calamitous day when a shadow fell over four sun-kissed siblings playing at the shore. Along with Ginger's newfound understanding come the keys to reconciliation: with her mother, with her sisters, and with her daughter.
ORDER # G117-3 $21-90 ISBN 9781503937468
The Difference: Justine Delaney Wilson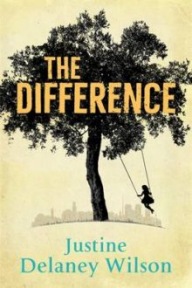 When thirty nine year old Beth discovers she's pregnant, it isn't the news she was expecting. Increasingly stifled by the middle-class suburbia of their life on Vesey Hill, she had come to terms with the fact that her small family consisted of eleven year old Alex and New Zealand husband Steve, and had begun to look forward to the possibilities of the future: returning to work and maybe leaving Ireland and the confines of Vesey Hill for a new life. As news of her pregnancy sinks in, Beth tries to tell herself that her feelings will change when the baby arrives but then Ismae is born and Beth begins to realise that her dream is now further away than ever. In the months after Ismae's birth, Beth and Steve's marriage is put to the test as a new reality they had never envisaged forces them to evaluate their lives, their marriage and each other.
ORDER # G117-4 $20-90 ISBN 9781473625877