Song of a Captive Bird: Jasmin Darznik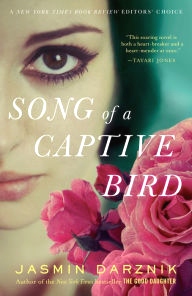 All through her childhood in Tehran, Forugh Farrokhzad is told that Persian daughters should be quiet and modest. She is taught only to obey, but she always finds ways to rebel - gossiping with her sister among the fragrant roses of her mother's walled garden, venturing to the forbidden rooftop to roughhouse with her three brothers, writing poems to impress her strict, disapproving father, and sneaking out to flirt with a teenage paramour over café glacé. During the summer of 1950, Forugh's passion for poetry takes flight - and tradition seeks to clip her wings. Forced into a suffocating marriage, Forugh runs away and falls into an affair that fuels her desire to write and to achieve freedom and independence. Forugh's poems are considered both scandalous and brilliant; she is heralded by some as a national treasure, vilified by others as a demon influenced by the West.
ORDER # G119-1 $28-90 ISBN 9780399182334
Laura the Explorer: Sarah Begg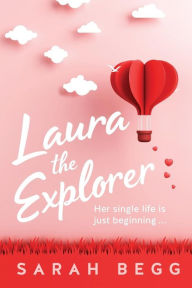 At 27, Laura Baker finds herself single for the first time in her adult life, her now-gay ex-husband the only man she's ever slept with. Moving into an apartment on Sydney's Northern Beaches, Laura's two new eclectic roommates convince her that she needs to get herself out there and start dating (and sleeping with) as many men as possible. But as Laura's fun new lifestyle kicks off, her work ethic begins to slip. Her mum won't stop pestering her about her biological clock and trying to set her up with Eric from the pub. And to make things even worse, the volleyball-playing guy with the sky-blue eyes and rippling muscles that Laura has become infatuated with is hiding a secret that could shatter her world.
ORDER # G119-2 $18-90 ISBN 9780987641502
Bloody January: Alan Parks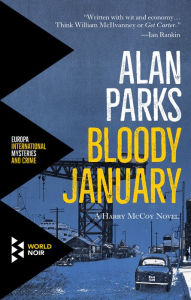 When an 18-year-old boy shoots a young woman dead in the middle of a busy Glasgow street and then commits suicide, McCoy knows it can't be a random act of violence. With a newbie partner in tow, McCoy uses his underworld network to build a picture of a secret society run by Glasgow's wealthiest family, the Dunlops. Drugs, sex, incest; every nefarious predilection is catered to, at the expense of the lower echelon of society, an underclass that includes McCoy's best friend from reformatory school - drug-Tsar Stevie Cooper - and his on-off girlfriend, a prostitute, Janey. But with McCoy's boss calling off the hounds, and his boss' boss unleashing their own, the Dunlops are apparently untouchable. McCoy has other ideas.
ORDER # G119-3 $25-90 ISBN 9781609454487
Acts of Love: Talulah Riley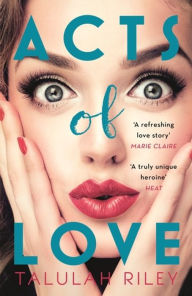 Bernadette knows what she wants. Tim is perfect, and she's always had a feeling that something is about to happen between them. He might have just announced his engagement to the sickeningly wonderful Elizabeth, but the ring's not on his finger yet. And when Elizabeth starts meddling in Bernie's own love life, she knows it's time to act. Yes, Elizabeth's best friend Radley might be charming, charismatic and intelligent. But he's not Tim. And Bernadette's not a woman who takes no for an answer.
ORDER # G119-4 $23-90 ISBN 9781473637887