Personal Demons: Stacia Kane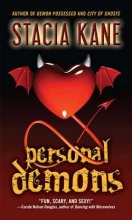 Megan promises listeners to her new radio call-in show that she'll "slay their personal demons," and they believe her. So do the personal demons - although she doesn't know it, Megan is the only human without a demon on her shoulder! Megan and her allies - a demon lover who both protects and seduces her with devilish intensity, a witch with poor social skills, and three cockney guard demons - have to deal not only with the personal demons, but a soul-sucker, ghosts of Megan's past, and a reporter who threatens to destroy Megan's career!
ORDER # G715-1 $24-90 ISBN 9781501128172
Royal Wedding: Meg Cabot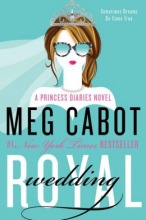 For Princess Mia, the past five years since college graduation have been a whirlwind of activity, what with living in New York City, running her new teen community center, being madly in love, and attending royal engagements. And speaking of engagements. Mia's gorgeous longtime boyfriend Michael managed to clear both their schedules just long enough for an exotic (and very private) Caribbean island interlude where he popped the question! Of course Mia didn't need to consult her diary to know that her answer was a royal oui.
ORDER # G715-2 $19-90 ISBN 9780062379085
London From My Windows: Mary Carter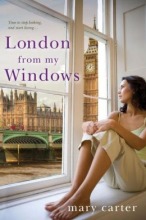 Ava Wilder's home in small-town Iowa is her sanctuary. A talented sketch artist with severe agoraphobia, Ava spends her days drawing a far more adventurous life than her invisible disability allows. Until she receives a package from London, explaining that she has inherited her Aunt Beverly's entire estate - on condition that she lives in Bev's West End flat for a year. Once overseas, Ava wonders if she's simply swapped one prison for another. The streets and shops are intimidating, and Bev's home appears to be a drop-in center for local eccentrics. Worst of all, Bev left a list of impossible provisos to be overseen by her quirky, attractive solicitor. Ava is expected to go out - to experience clubs, pubs, and culture; to visit Big Ben, Hyde Park, and the London Eye.
ORDER # G715-3 $19-90 ISBN 9781617737060
A Time for Friends: Patricia Scanlan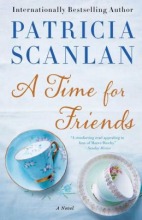 When are the boundaries of friendship pushed too far, and when is it time to stop flying over oceans for someone who wouldn't jump over a puddle for you? There comes a time when Hilary Hammond has to make that call. Hilary and Colette O'Mahony have been friends since childhood, but when irrepressible Jonathan Harpur breezes into Hilary's life and goes into business with her, Colette is not pleased. After their first encounter, Colette thinks he's a "pushy upstart" while he thinks she's "a snobby little diva." And so the battle lines are drawn - and Hilary is square in the middle. But as the years roll by and each of them is faced with difficult times and tough decisions, one thing is clear: to have a friend you must be a friend.
ORDER # G715-4 $20-90 ISBN 9781476704531