All the Time in the World: Caroline Angell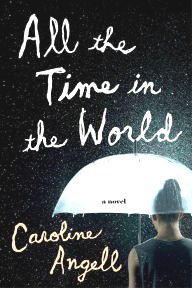 Charlotte, a gifted and superbly trained young musician, has been blindsided by a shocking betrayal in her promising career when she takes a babysitting job with the McLeans, a glamorous Upper East Side Manhattan family. At first, the nanny gig is just a way of tiding herself over until she has licked her wounds and figured out her next move as a composer in New York. But, as it turns out, Charlotte is naturally good with children and becomes as deeply fond of the two little boys as they are of her. When an unthinkable tragedy leaves the McLeans bereft, Charlotte is not the only one who realizes that she's the key to holding little George and Matty's world together. Suddenly, in addition to life's usual puzzles, such as sortin gout which suitor is her best match, she finds herself with an impossible choice between her life-long dreams and the torn-apart family she's come to love. By turns hilarious, sexy, and wise, Caroline Angell's remarkable and generous debut is the story of a young woman's discovery of the things that matter most.
ORDER # G716-1 $23-90 ISBN 9781627794015
How to Be a Grown-Up: Emma McLaughlin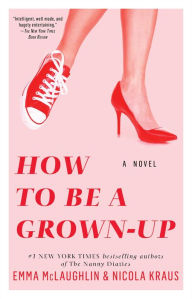 When Rory McGovern's actor husband, Blake, loses his dream job and announces he's going to "crash" at a friend's, Rory can't imagine that he might be entering a mid-life crisis that could avalanche their whole lives. She was already spread thin and now, without warning, she's single-parenting two kids, juggling science projects, flu season, karate classes, and middle school applications, all while coming to terms with her disintegrating marriage. Financially strapped, her only hope is to accept a full-time position working for two full-time twenty-somethings, Taylor and Kimmy. Armed with their Ivy League MBAs and dressed to go clubbing, these girls think they know it all and have been given the millions from venture capitalists to back up their delusion - that the future of digital media is JeuneBug, a luxury lifestyle site for kids.
ORDER # G716-2 $23-90 ISBN 9781451643473
Swept Away: Robyn Carr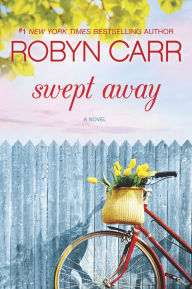 Jennifer Chaise is proud of her life. Coming from nothing, she's used her beauty to her advantage and is swept up in a glamorous world of wealth and privilege as the mistress of a high-flying businessman. But when she walks in on a violent scene in their Las Vegas hotel room, Jennifer knows she can no longer ignore the truth about her boyfriend and she flees. Desperate to escape the men searching for her, she invents a whole new persona - with a new look and a new name - as she hides out in a small Nevada town. Working as a waitress in the local diner, she finds a mentor in Louise, a retired professor who takes her in. As Jennifer begins to embrace a new life, she realizes how much was missing from her old one: a sense of community and purpose. But it's not easy to simply disappear. Her neighbor Alex is a cop, and while he's friendly enough, he may also suspect that Jennifer is not what she seems.
ORDER # G716-3 $23-90 ISBN 9780778319016
Little Girl Lost: Janet Gover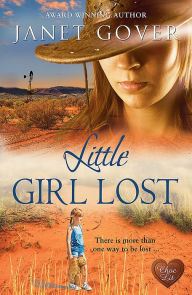 When a little girl goes missing, an entire town comes together to find her. When Tia Walsh rides into the small town of Coorah Creek on a Harley Davidson, Sergeant Max Delaney senses that everything about her spells trouble. But Tia's trouble is not all of her own making, and the dangerous past she tried to leave behind is hot on her heels. Sarah Travers has returned home after three years of college to find that her parents have been keeping a devastating secret. Her teenage crush, Pete Rankin, is facing his own struggle with a tough reality that will take him away from the girl and the life that he loves. Tia, Max, Sarah and Pete are all trying to find their future, but when a little girl goes missing in the harsh outback, nothing else matters except finding her safe.
ORDER # G716-4 $17-90 ISBN 9781781893227