Reincarnation Blues: Michael Poore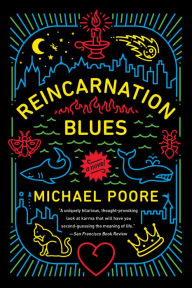 First we live. Then we die. And then - we get another try?
Ten thousand tries, to be exact. Ten thousand lives to "get it right." Answer all the Big Questions. Achieve Wisdom. And Become One with Everything. Milo has had 9,995 chances so far and has just five more lives to earn a place in the cosmic soul. If he doesn't make the cut, oblivion awaits. But all Milo really wants is to fall forever into the arms of Death. Or Suzie, as he calls her. More than just Milo's lover throughout his countless layovers in the Afterlife, Suzie is literally his reason for living - as he dives into one new existence after another, praying for the day he'll never have to leave her side again.
ORDER # G718-1 $23-90 ISBN 9780399178504
A Long Way From Home: Peter Carey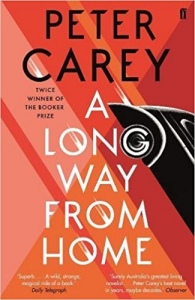 Irene Bobs loves fast driving. Her husband is the best car salesman in rural south eastern Australia. Together they embark upon the Redex Trial, a brutal car race around the continent, over roads no car can ever quite survive. Set during the 1950s in the dying embers of the British Empire, A Long Way from Home is a thrilling high-speed story, illuminating a country's relationship with its own ancient culture, and the love made and hurt caused along the way.
ORDER # G718-2 $12-90 ISBN 9780571338856
The Favourite: S.V. Berlin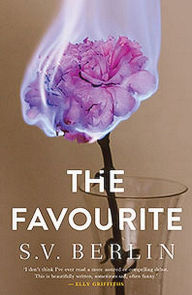 Welcome to the dark heart of the family - the secrets we keep, the memories we treasure and the relationships we feel bound to, but long to escape. Edward and Isobel haven't spoken for years and live on opposite sides of the Atlantic. When their mother, Mary, dies unexpectedly, they are thrown together to sort through the family home. With Julie, Edward's diffident but devoted girlfriend, making an awkward third, each stumbles through the practicalities and funeral preparations, trying to make sense of their emotions and their feelings towards one another. Then Isobel makes a disturbing discovery and her fateful decision has consequences for them all, challenging their beliefs about the past, hopes for the future, and understanding of Mary's role in keeping them at once apart and together.
ORDER # G718-3 $24-90 ISBN 9780993563386
The English Girl: Katherine Webb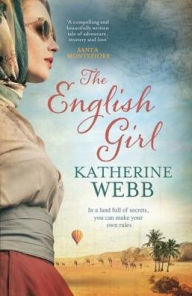 Joan Seabrook has fulfilled her lifelong dream to travel to Arabia and has arrived in the ancient city of Muscat with her fiancÚ, Rory. Desperate to escape the pain of a personal tragedy, she longs to explore the desert fort of Jabrin and unearth the wonders held within. But Oman is a land lost in time, and gaining permission to explore could prove impossible. Joan's disappointment is only eased by the thrill of meeting her childhood heroine, pioneering explorer Maude Vickery, and hearing the stories that captured her imagination as a child. The friendship that forms between the two women will change everything.
ORDER # G718-4 $20-90 ISBN 9781409148548
One Cornish Summer: Liz Fenwick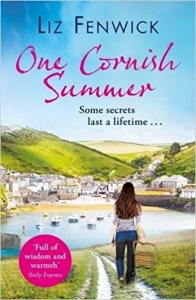 When Hebe receives a life-changing diagnosis at only 53, she struggles to make sense of what it will mean for her, her job and the man she loves. With memories slipping away by the day, she flees to the one place she has always felt safe and peaceful - Cornwall, and the house her family spent so many summers in. Lucy is having her own crisis, and seizes the chance to follow her aunt to Cornwall. Curious about what has driven Hebe there after so many years, she also has to battle with the secret she has kept since her family's last summer there more than ten years ago. Both women will learn that memories live in our hearts and that sharing secrets can set you free.
ORDER # G718-5 $12-90 ISBN 9781409162155